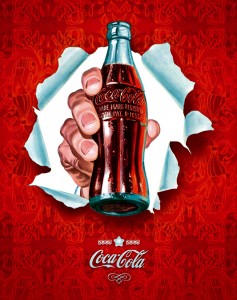 Coca-Cola intends to pump in around $1bn in Mexico in 2012, as part of the company's $5bn investment plan.
Speaking at the World Economic Forum in Davos CEO Muhtar Kent said the company will soon directly employ more than 1,00,000 people in Mexico.
The cola major currently employs 93,000 people directly and another 800,000 indirectly in Mexico, which makes it one of the largest employers in the country, reported Latin American Herald Tribune.
The Atlanta-based company has doubled the size of its product range in the country over the past six years and now offers 60 brands and 400 products.
Mexico president Felipe Calderon Hinojosa said the US beverage giant's decision to expand its investments in Mexico 'will give a strong boost to the economy' and provide 'more and better jobs for Mexicans.'
The Coca-Cola offers nearly 500 sparkling and still brands. The company's portfolio includes 12 other billion dollar brands, including Diet Coke, Fanta, Sprite, Coca-Cola Zero, vitaminwater, Powerade, Minute Maid, Simply and Georgia Coffee.
The company, which produces sparkling beverages, juices and juice drinks and ready-to-drink teas and coffees, has operations in more than 200 countries at a rate of nearly 1.6 billion servings a day.
Source : softdrinks.drinks-business-review.com