SPI Partners with SCAD to Create Garments Made from Recycled, Reused, or Repurposed Plastics for Opening Ceremony Fashion Show
SAVANNAH, GA, U.S.A., November 3, 2014: Students at one of America's most respected design schools are hard at work transforming used plastics into new and glamourous clothing for a fashion show at the premiere plastics exposition for 2015.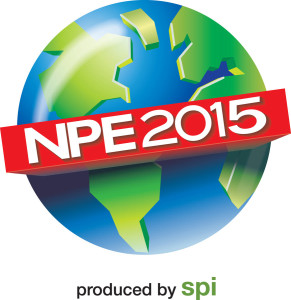 SPI: The Plastics Industry Trade Association has partnered with the Savannah College of Art and Design (SCAD) to design and create garments out of recycled, reused, or repurposed plastics. The clothing will be modeled in the Pursuing Zero Waste Fashion Show at the opening ceremony of NPE2015: The International Plastics Showcase. The garments will be based on designs selected by SPI from submissions by the students at SCAD's School of Fashion and will include 3D printed plastic accessories.
NPE2015 will take place March 23-27, 2015 at the Orange County Convention Center (OCCC) in Orlando, FL. Following the opening day fashion show on Monday morning, the garments will be displayed throughout NPE2015 in the Zero Waste Zone, a special sector of the exhibit floor devoted to the plastics industry's mandate to reduce, reuse, or recycle its materials. Attendees will have the opportunity to get an up-close look at the materials selected and used by the students and learn about their inspirations for the designs.
"Environmental issues, such as recycling, are especially important to the upcoming generation represented by the students at SCAD, and we felt it important to show the world their vision for plastics use in the future," said Brad Williams, SPI director of sales and marketing. "We chose to work with SCAD because of its outstanding reputation among schools of design and its forward-looking, creative approach to technology. I have seen the students' initial designs and I believe NPE2015 attendees will be excited by the creative outfits they will see at the fashion show." To register for NPE2015, or for more information, visit www.NPE.org.
SCAD: The University for Creative Careers
The Savannah College of Art and Design is a private, nonprofit, accredited institution conferring bachelor's and master's degrees at distinctive locations and online to prepare talented students for professional careers. SCAD offers degrees in more than 40 majors. Visit www.scad.edu for more information.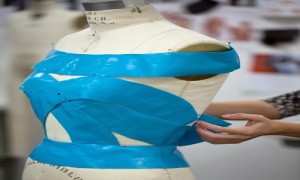 NPE: The International Plastics Showcase is a triennial exposition solely owned and produced by SPI: The Plastics Industry Trade Association. NPE2015 will take place Monday through Friday, March 23-27, 2015, at the Orange County Convention Center in Orlando, Florida. It will be the largest plastics industry event in 2015, including a world-scale trade show and multiple educational programs. The trade show portion will include 2,000 exhibitors on over one million sq.ft. (93,000 sq.m) of space. NPE2015 will host over 60,000 industry professionals from 120 countries.
Founded in 1937, SPI: The Plastics Industry Trade Association promotes growth in the $380 billion U.S. plastics industry. Representing nearly 900 thousand American workers in the third largest U.S. manufacturing industry, SPI delivers legislative advocacy, market research, industry promotion, and the fostering of business relationships and zero waste strategies. From resin suppliers and equipment makers to processors and brand owners, SPI is proud to represent all facets of the U.S. plastics industry. SPI also owns and produces the international NPE trade show. All profits from NPE are reinvested into SPI's industry services.Find SPI online at www.plasticsindustry.org and www.inthehopper.org.
—
Robert J. Martino
Martino Communications Inc.
8 Main Street / P.O. Box 379
Hastings-on-Hudson, NY 10706 U.S.A.
Tel: 1-914-478-0754
Email: [email protected]
www.martinocommunications.com