On June 4, Switzerland specialty chemicals company Clariant held a sustainability workshop at its Greater China Headquarters in Shanghai under the theme "Sustainism for Future Lifestyle".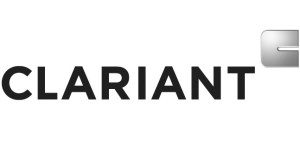 Anticipating the coming World Environment Day, Clariant said the workshop was held to enhance public awareness on sustainability and arouses the interest towards the sustainism lifestyle.
Topics discussed during the event included: megatrends and sustainability drivers, solutions for future needs, perspectives from customers, Clariant's sustainable growth story and how Clariant is achieving sustainability excellence with its Portfolio Value Program.
"Sustainability is a key element of Clariant's business strategy," says Jan Kreibaum, Regional Head of Clariant Greater China and Korea. "This workshop is not only a platform to demonstrate Clariant's commitment to sustainability, but also a bridge that connects the key stakeholders to share viewpoints on how to build a sustainable future world."
Clariant has been listed in the Dow Jones Sustainability Index (DJSI) Europe since September 2013.