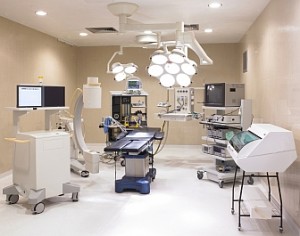 The medical devices market in China is forecast to grow at a Compound Annual Growth Rate (CAGR) of 11%, from $14.3 billion in 2011 to reach $30.4 billion in 2018. China's huge and increasingly elderly population will be provided with strong healthcare infrastructure, international and domestic medical device companies will benefit from supplying Chinese government to meet their new healthcare reforms, states a new report by GBI Research.
The report says, the healthcare reform initiative known as 'Opinions on Deepening the Health Care System Reform', or the 'New Health Care Reform Plan', is being implemented by the Chinese State Council and the Communist Party of China (CPC) Central Committee, and represents a major driving factor for the healthcare sector in China. The reforms aim to provide health services for both the urban and rural populations.
Healthcare infrastructure improvements are expected to drive market growth for both international and domestic companies, due to improved affordability and accessibility to healthcare services within a growing number of hospitals. New insurance policies aiming to increase the reimbursement ratio for a number of diseases will also lead to an expanding patient base.
Chronic diseases go hand in hand with elderly populations and demand significant medical support. An increasing life expectancy is leading to a growing incidence of ophthalmic diseases, as the elderly population has a high percentage of patients suffering from cataracts, with a large number of cases being added annually. Despite the large patient pool, China displays a low Cataract Surgery Rate (CSR), due to high costs, limited public awareness, and a lack of facilities in rural areas. However, the implementation of government-backed insurance schemes will increase reimbursement for medical treatment, and a significant demand is expected to be seen for ophthalmic surgery devices
In addition, China's medical devices market is dominated by In Vitro Diagnostics (IVD) and driven by a large patient pool that requires large volumes of tests – especially amidst rising cases of infectious diseases, which claimed nearly 15,802 lives in 2011. Improving the affordability of IVD products in China through new healthcare reforms is expected to boost the market. Rapid urbanization and economic development have also caused an increase in the incidence of conditions such as diabetes and cardiovascular diseases, which require diagnostic testing and monitoring, the report further comments.