In an attempt to make cars lighter with low emission rate about 80 representatives from auto sector of China convened on April 22 on the sidelines of the Chinaplas trade fair to explore the opportunitities lying on this field. According to news from the sources with this meeting these representatives have urged the local Government to release for fund so that they can do Research and development work to bring technologies that could make Cars lighter and clean.
It is important to underline here is that the meeting emphasized more on the collaboration with CFRP and bring-in more government funding.  It is also important to underline here is that the BMW Group took around 10 years to bring in i3 electric car from its research lab to market and China's main aim was to shorten this period to a considerable level so that the time and resources could be saved.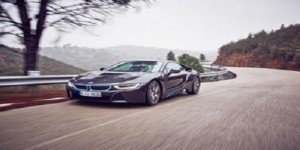 According to the commitments that emerged from the forum the industry will emphasize more on building stronger vertical links down the supply chain, better connecting materials makers to plastics processors and car makers. The second was stronger horizontal links between Chinese car makers.
While addressing media professionals and industry experts Du Cao, vice president of global research and development for Chinese car maker Chang'An Automobile Group Co. Ltd. and chairman of the industry group that organized the meeting say "Pressure is growing to find ways to cut emissions from vehicles, including by making them lighter" and we hope our these initiatives will bring in a breakthrough.
He also added that "This is the first time we are touching things we never discussed, like how to do it, how to use carbon fiber plastics,". However, he also said that the challenge is that the industry has just started its CFRP work. The group has been examining other lightweight technologies for several years, but the April 22 discussion was its first hard look at CFRP, and as a result, some participants said it was hard to determine where to focus their energies.