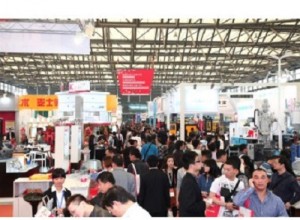 Staging its 27th edition, CHINAPLAS 2013 will take place from May 20-23 at China Import & Export Fair Complex, Pazhou, Guangzhou, China. Being its largest ever edition, CHINAPLAS records new high in exhibition area, number of exhibitors, pavilions and exhibits.While expanding the show scale, the organizer, Adsale Exhibition Services Ltd also put great effort to enhance quality of visitor services. Ada Leung, Assistant General Manager of Adsale, said, "The overwhelming response implied exhibitors' strong confident towards the future development of plastics and rubber industries as well as their downstream industries.
Our team will get prepared to welcome over 115,000 visitors from all around the world." According to the organizer's latest figures, the new edition of CHINAPLAS will occupy an exhibition area of 220,000sqm with over 2,900 exhibitors and 14 pavilions demonstrating more than 3,200 sets of advanced machines, achieving four significant breakthroughs in the scale.
This year, the show will fill up 25 halls with 11 theme zones and 14 country/region pavilions. Each of them will have their own characteristics. While similar natures of exhibits will be grouped together, they will be further categorized into special product regions. For example, Injection Machinery Zone will occupy four halls in Zone A. These 4 halls will be further positioned as Cluster of Well-known International Brands (Hall 3.1 and 4.1), Concentration of Popular Brands (Hall 9.1) and Emerging Brands Pavilion (Hall 2.1) which will demonstrate large-scale, middle to large-scale, and middle to small-scale injection machines respectively.
With an exhibition area of 57,000sqm, the Chemicals & Raw Materials Hall will further be divided into many sub-categories for visitors' easy navigation. For example, Hall 10.2 and 11.2 will mainly showcase general plastics and engineering plastics respectively. Hall 12.2 will set up bioplastics zone and gather new brands whereas visitors can discover the Semi-Finished Products Zone, Korea and China's market players at Hall 13.2. Suppliers of pigments and masterbatches will assemble at Hall 9.3 while additives suppliers will demonstrate their presence at Hall 10.3. The organizer believes that this meticulous arrangement will facilitate visitors' sourcing and enhance their trips' cost-effectiveness.
Besides, the organizer recognizes the popularity of laptops and smartphones and will provide free Wifi services at different locations of the fairground to enable visitors to search for exhibition information and manage their business issues.
Free Wi-Fi Areas at:
Zone A – Hall 8.1, 1.2, 2.2, 3.2, 4.2, 5.2
Zone B – Hall 12.1, 13.1, 9.3, 10.3
In addition, smartphone users can download CHINAPLAS 2013 App to grasp the latest show and exhibitors' information, jot down notes for particular exhibitors and plan their visiting routes anywhere anytime. Furthermore, ambassadors will also be around the venue to provide visitors with smart tips on different zones' highlights and advice on their visiting route. To let visitors experience the pleasure of visiting, the organizer will offer visitors over 10,000 fabulous souvenirs and cash coupons for Starbucks Coffee, and organize iPad lucky draw. Visitors can receive the leaflets of "Triple Premium Privileges" at the visitor registration halls or contact the ambassadors for details.
Source : http://www.adsalecprj.com/Publicity/MarketNews/lang-eng/article-67003882/Article.aspx