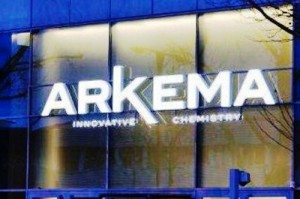 Altuglas International, a subsidiary of Arkema group, has launched a new generation of Altuglas acrylic sheet optimized for LEDs, which is said to reduce 20% energy consumption compared to standard PMMA acrylic sheet.
Two new ranges of Atuglas acrylic sheet are available. The first one is Altuglas LED system with 10 colors. The new colored sheet uniforms illumination with no LED hot spots and maximum luminescence efficiency. It can also be supplied in Corporate Identity Colors.
The other range, Altuglas Night & Day, with four colors, can have a "two in one" effect between the day and night. For example, black during the day, the acrylic sheet turns white when illuminated at night. It is now available in black/white, grey/white, green/white and blue/white.
The material resists to UV and atmospheric agents, says Altuglas. The acrylic sheet can easily be thermoformed for complex designs.
Source:http://www.adsalecprj.com/Publicity/MarketNews/lang-eng/article-67003874/Article.aspx