A recent evaluation has made which depicts that splitting up Dow Chemical Co. into two separate firms would not contribute to improve Dow's efficiency, production value or capital allocation.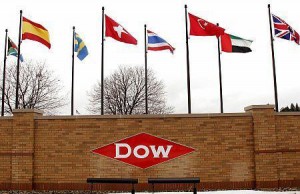 The evaluation has meet under a few figures as Dow officials said in a Feb. 11 filing with the Securities Exchange Commission that "negatively impacted Dow's value proposition which leverages scale, integration costs and technology benefits across multiple science-based, vertically integrated value chains," On Jan. 21, Dow investor Third Point LLC of New York criticized the firm for what it called "a poor operational track record" and "a history of under-delivering relative to management's guidance and expectations." Third Point also suggested that Dow's petrochemical business — including its major polyethylene assets — be spun off into a separate public company.
Dow's Feb. 11 filing does not mention Third Point by name, but it essentially disagrees with that firm's suggestion.
The official members added in the filing that "The strategic review outlined a series of actions to maximize Dow's value, which the company has been implementing," "Dow believes that the specific actions it has taken to transition Dow from a commodity-based model into a vertically integrated science Company focused on specialty materials, agriculture, and specialty plastics, is the right strategy to maximize value for all of our shareholders in the short and long term."
Moreover, Midland, Mich.-based Dow has declared plans sale off several chlorine-related businesses, including epoxy resins and PVC feedstock. The firm is taking responsibility for major investments in PE, ethylene and propylene on the U.S. Gulf Coast as a means of taking advantage of new-found supplies of natural gas throughout North America too.