The British Plastics Federation is pleased to announce the launch of 'Plastics in Packaging and the Consumer' seminar, which is set to take place on Thursday 12th June 2014 at the BPF's offices in London.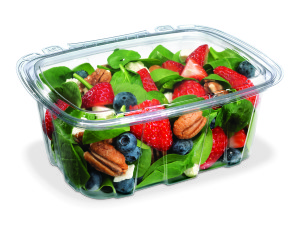 Following on from the success of 2013's 'Plastics in Packaging' event, this year's seminar has been specifically designed to provide delegates with a comprehensive insight into what consumers are looking for and the latest concepts in packaging that they need to be aware of.
Topics will include 'Consumer trends in food packaging', 'How Unilever are driving forward the future of packaging' and 'Developments in Europe and their potential implications for the UK'. In addition to this, the results of a recent YouGov survey on consumer attitudes and needs, commissioned by the BPF Packaging Group will also be launched.
Not only will the event inform attendees of what they need to know and answer their questions, it will also provide ample opportunity for networking. This seminar is aimed at plastics packaging professionals who wish to learn about important topics for the packaging industry.
Tickets for this event cost only £199.00 + VAT for Members and £249 + VAT for non Members.
For further information and to register please visit: http://bit.ly/RoCkpw
Should you have any questions, please do not hesitate to contact Paul Baxter of the BPF Events team, email [email protected] , tel 0207 457 5047.