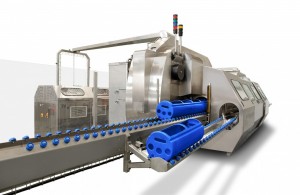 Borealis, a supplier of polyolefins, base chemicals and fertilizers, announced the sale of its proprietary Melamine high pressure process technology and its newly developed super high pressure process technology and all related intellectual property rights to Urea Casale SA, Switzerland.
"The divestment follows an earlier strategic decision by the company to focus on the Melamine business and production, and to exit the Melamine licensing activity," says Markku Korvenranta, Executive Vice President Base Chemicals Borealis. "Engineering and technology providers in the Nitrogen industry can leverage their business activities by adding this leading technology into their portfolio."Borealis produces Melamine at two sites in Linz, Austria and Piesteritz, Germany. These sites will be not affected by the sale.
"Thanks to its strong synergy with the urea process, the melamine technology fits perfectly into Casale's portfolio of process technologies," says Giuseppe Guarino, CEO of the Casale Group companies. "We are extremely happy and proud to be able to offer our customers an absolutely cutting-edge melamine technology, which can be very closely integrated with a urea plant on account of Casale's hugely extensive know-how in that field."Urea Casale is a specialist in the design and refurbishment of urea plants and belongs to the Casale Group.
Source: www.adsalecprj.com/Publicity/MarketNews/lang-eng/article-67008557/Article.aspx