Polyamides (nylons), the widely used engineering and high performance plastics, find applications in various industries such as automotive, consumer goods, electrical & electronics (E&E), engineering parts, housings, building & construction, packaging, sporting goods, etc. Increase in environment awareness has led to rise in interest to develop polyamides (PAs) using renewable feedstocks in recent times.
Green benefits are not the only reasons for wide acceptance of bio-based PA. In fact, some experts claim that bio-based PA can offer better performance than the conventional made engineering thermoplastics (ETPs).
Most of these bio-based PAs are made from sebacic acid which is derived from castor oils. For example, DSM uses renewable feedstock that is based on castor oil to make EcoPaXX – a bio-based PA which it launched in 2009 to meet increasing market demand for high performance durable bio-based engineering plastics. "EcoPaXX is a material belonging to a completely different group of bio-polymers: the bio engineering plastics. EcoPaXX has, next to its bio-based character, also a set of excellent properties which makes it suitable for high demanding applications in automotive and E&E," said Kees Tintel, Business Manager EcoPaXX, DSM Engineering Plastics International B.V.
Some of the other castor-based PA producers include Rhodia (Technyl eXten, PA 6,10); BASF (Ultramid Balance, a PA 6,10), Arkema (Rilsan, PA 11), DuPont (Zytel PA10 and PA 6,10), etc. "Bio-based polyamides 11 and 10 (that Arkema produces) have very high properties that meet perfectly these requirements, bringing savings and supporting the environmental policies and that, supported by a global manufacturing, R&D and commercial coverage," informed Lionel Guerdoux, Vice President Technical Polymers Business Unit, Arkema.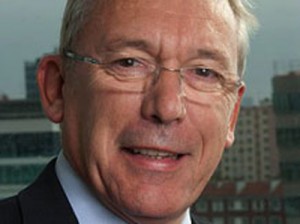 Demand drivers
The global market for bio-based polyamides is experiencing strong growth rate (about 15% per year) supported by the need of technology, the cost reduction, the environmental policies, and the emerging countries, said Guerdoux. He added, "For instance, automotive manufacturers require high resistant materials (to the heat or to chemical corrosion of new generations of fuel) for tubing applications in the engine compartment. As for any other high performances polyamide, performances, quality and savings are expected. The other specific drivers remain a way to minimise the environmental impact (by decreasing the greenhouse gas emissions) and the consumption in fossil resources."
In recent time there has been an increased focus on manufacturing PA using castor oil route, since it offers various advantages over the other bio-based feedstocks. Castor plant is non-edible crop, requires very few pesticide (as the castor plant is indigenous to tropical regions, drought tolerant, naturally resistant to pests and disease), grown on poor soil in semi-arid areas (as compared to corn or soy), requires less water, etc. Another feature of castor oil is: though the demand is increasing it is less sensitive to speculation as it is considered to be a specialty oil and not as competitive as corn for bio fuels. "This last point addresses another driver which is the stability and the visibility of the raw materials and the safety of the supply on a mid and long-term basis," observed Guerdoux.
India: Securing supplies
With rise in demand for bio-based PA, manufacturers are strategising to secure supply of raw material – ie castor oil. India, world's leading exporter of castor oil, has emerged as one of the reliable suppliers to plastic makers in the last years. "For EcoPaXX, castor oil is indeed the raw material, and yes, it comes from India," said a DSM official.
As a result, a few PA manufacturers are eyeing to tie-up with castor oil suppliers in India for long-term benefits. Take the example of Arkema, which in April 2013 signed an agreement to acquire about 25% stake in Ihsedu Agrochem – a subsidiary of Jayant Agro, one of India's leading manufacturers of castor oil and castor based derivatives. "The rationale behind this move is for Arkema to secure our supply of castor oil over the long term from a reliable and competitive source, Ihsedu Agrochem, subsidiary of Jayant Agro, being the leader in this market," opined Guerdoux.
This partnership is viewed as a critical step to consolidate Arkema's leading position in bio-sourced specialty polyamides. It is expected to spur growth of Arkema's long chain polyamides 10 and 11 more specifically in the applications such as offshore flexible pipes or light materials for automotive.
Not just supplier, but innovator?
Demand for more renewable and bio-based solutions is increasing with rise in population and consumption growth, climate change and energy & resource security. To meet this requirement, companies will have to investment in sustainable and bio-based products and production processes. This is expected to drive the bio-based PA industry to next level.
"Regarding market demand for this group of bio-based materials: overall we see a growing market demand, which is positively influenced by upcoming regulations in, for example, building and construction, automotive and E&E. However, at this moment in time EcoPaXX is often selected as the material of choice, firstly on the basis of its excellent properties, and secondly on the basis of its green character. We see a growing demand especially in Europe, USA and Japan, while China and India are lagging behind," added Tintel.
Though the consumption of bio-based polymers in India is still at nascent stage, things are looking bright as MNCs are looking to develop applications for bio-based PA to meet domestic requirements.
In May this year, DSM India Pvt Ltd, a subsidiary of Royal DSM, signed a Memorandum of Understanding (MoU) with the Vadodara-based Electrical Research & Development Association (ERDA), covering basic research in the field of electrical applications. The MoU covers various activities intended to help develop new eco-friendly sustainable engineering plastic solutions for the electrical industry. "Presently, DSM Engineering Plastics focus for bio-based materials is mainly on automotive, building and construction, sports, film and fibers. Our program for bio-based applications in cooperation with ERDA still has to be determined," said Tintel. Applications for bio-based PA in E&E application are likely to be explored through this collaborative effort.
So, do not be surprised if next time you hear new applications using bio-based PA from India, as MNCs are looking at the country not just to source the raw material (castor oil), but also to develop new applications.
Source:  www.business-standard.com