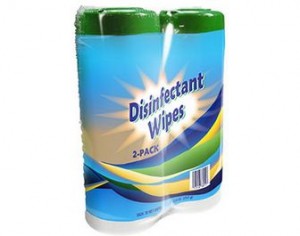 A high-performance polyolefin films supplier, Bemis Clysar introduces single-source printed polyolefin shrink film with high-impact, 360-degree graphics for multi-packs and bundled items, including juice minis, wipes canisters, personal care products, automotive supplies and promotional "buy one, get one free" products.
Strong enough to replace wrapped paperboard trays or paperboard sleeves, Clysar printed shrink film is said to deliver a more production-friendly, sustainable solution than traditional multi-pack formats. "Printing polyolefin shrink film poses a unique set of challenges due to the thin gauge and balanced shrink characteristics of the film," explains Vicki Larson, Clysar's marketing manager. "That's why Clysar and our distributors now offer a single-source, managed process to help brands maneuver the intricacies of designing, printing and packaging multi-packs in printed shrink film. We're making it easy and fast to enjoy the productivity, sustainability, cost and aesthetic advantages this packaging format delivers."
Bemis Clysar adds, multi-pack operations utilizing printed shrink film can be fully automated, eliminating the hand assembly and slow speeds of many traditional packaging operations. Replacing traditional multi-component tray, film and label packaging with printed shrink film saves up to 69% in material and offers sustainability improvements throughout the package's life, the company claims. Examples include fewer fossil fuels for production and transport; lower CO2 emissions; and less packaging waste. Material savings also contribute significantly to cost reduction.
In addition to material savings, printed shrink film addresses hidden cost challenges, says Bemis Clysar. It can completely conceal pre-labeled products, so it solves practical challenges of masking UPC and product codes; overcomes product alignment issues; and allows a wide variety of co-branding and bundling using existing product SKUs.
Bemis Clysar further says that the colorful graphic coverage, which billboards multi-packs on shelf, also gives brand marketers added promotional firepower. Flexo printed in up to 8 colors, printed shrink film can mirror existing trade dress; highlight offers; target offers to specific demographics; provide account-specific programs; or create seasonal packaging. Shelf appeal also enjoys quantum gains, thanks to vibrant graphics and crisp package cleanup. The 360-degree wrap allows added space for marketing messages and eliminates the open "bullet" ends of the package typical with polyethylene shrink films.
Source : www.adsalecprj.com