At CHINAPLAS 2014, BASF will demonstrate lightweight solutions that improve automotive fuel efficiency and comfort; consumer product safety; buildings with better environmental performance; and manufacturing efficiency, which is enhanced through accelerated polymer densification and other process innovations.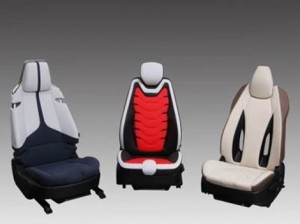 Dr. Zheng Daqing, Senior Vice President Business & Market Development Greater China, BASF, says, "Rapidly changing consumer needs in China and other emerging markets, the result of fast urbanization and growing disposable income, are creating challenges in areas such as energy use, consumer product safety, and waste management."
At the show, BASF will for the first time reveal their latest concept for car seats, developed in collaboration with AP Solutions, a Korean design and engineering agency specialized in the automotive industry.
The company will also exhibit the "Leaf" design car seat by Song Wei Teo, which won the first prize in the international BASF seat design competition "sit down. move" and shows a car seat made in just a single piece.
To enable greater productivity and energy savings in the plastics industry, BASF will introduce its Irganox CB Roto additives that allow faster roto molding cycle for polymer densification.
Showcasing the world's first co-extruded PVC/PBT window profile, BASF will also launch the latest grade in its Ultradur polybutylene terephthalate (PBT) range, which can be co-extruded with polyvinyl chloride (PVC) for manufacture of window profiles.