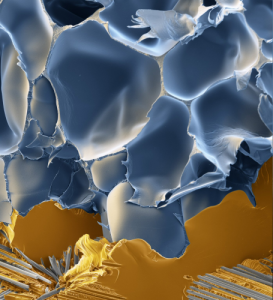 BASF is introducing a polyethylene terephthalate (PET)-based structural foam with the trade name Kerdyn® for use in wind turbine blade production.
As core material, PET foams offer exceptionally good mechanical properties and have a wide range of compatibility in terms of processing, BASF reports. With its ability to withstand very high temperatures and its very good chemical resistance, Kerdyn is said to be well-suited for use in composites.
High-quality PET foam panels are also in demand in the transportation, marine, and building/construction sectors, BASF points out. Kerdyn will be launched at the JEC Europe 2013 trade show in Paris in March.
Source: http://www.reinforcedplastics.com/view/30919/basf-introduces-pet-foam-for-wind-turbine-blade-production/