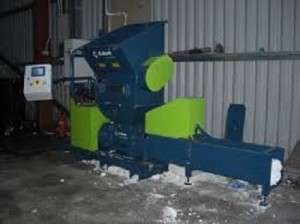 BRISBANE  : Polystyrene Recycling Queensland (PRQ)-an expanded polystyrene recycler based in Australia is aiming to double its exports to Asian countries. PRQ operates five granulators at Queensland and northern New South Wales regions. The granules are transported to PRQ's compacting plant, nine miles south of Brisbane's central business district, where they are compacted into recyclable EPS logs and later shipped to Asia.
PRQ has been shipping EPS waste to China for more than a decade. Initially it sent one container every two months. PRQ now ships a container of EPS logs weighing up to 17 tons each week to Chinese and Korean manufacturers. Those manufacturers process it into various products, including photo frame molds, coat hangers, synthetic timbers, and spoons and cutlery.
According to company sources, PRQ recycles only 2-3 percent of Australian electrical appliance retailers' EPS. The exports can be doubled if more companies willingly join the EPS recycling stream.
PRQ was launched after Australian EPS manufacturers identified a significant waste disposal problem and, in 1992, established an industry group called Recycling Expanded Polystyrene Australia to manage the problem. That industry group, now called Expanded Polystyrene Australia, established recycling centers and a national collection network in most capital cities. PRQ was its Queensland recycling and collection center. It is now a unit of this company, Global Interests Pty. Ltd.
PRQ also has a drop-off center and collects EPS from fruit and vegetable and seafood retailers and pharmacies. The company's plant recycles 882,000 to 1.1 million pounds a year. PRQ's Managing Director Leo Sines was honored with the Minister's Award for Leadership for 12 years of campaigning to turn Queensland's polystyrene waste into wealth.PRQ has also been awarded Queensland Supply Chain and Logistics Awards for campaigning to recycle a notorious supply chain waste problem.
Source: http://www.scrapmonster.com/news/australian-eps-recycler-targets-boost-in-exports-to-asia/1/8569