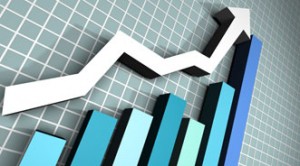 Rising upstream costs drove monomer prices higher in Asia right before Lunar New Year Holidays, as per the pricing service of ChemOrbis. Spot ethylene, propylene, styrene and VCM markets all posted weekly gains in the region where supply for these feedstocks is expected to tighten in the coming term due to shutdowns at several plants.
Higher naphtha costs combined with active pre-holiday demand, which later slowed down by end of last week, were also cited as other general reasons behind the rally in those markets.In olefin markets, spot ethylene and propylene prices jumped around $25-30/ton, with ethylene levels hitting a four and a half year high. In addition to spot naphtha costs that soared $40/ton on CFR Japan basis over the week, lower-expected availability also contributed to the trend along with scheduled cracker shutdowns in the region around the corner.
In South Korea, SK Innovations will shut their No.1 cracker in Ulsan for one month in March. The cracker produces 200,000 tons/year of ethylene and 140,000 tons/year of propylene.  In China, Sinopec Qilu Petrochemical will implement maintenance at their No.1 and No.2 crackers in April-May for 40 days. The crackers have a total ethylene capacity of 860,000 tons/year. Japanese Mitsubishi Chemical will also shut their Mizushima cracker for around two months in April. In Taiwan, Formosa Petrochemicals plans a maintenance at their No.2 RFCC between March and mid-June. The cracker produces 375,000 tons/year of propylene.
As for styrene, for which supply is considered tight on a global scale, prices climbed $30/ton on FOB South Korea basis week over week. Not only restricted availability but also rising ethylene feedstock prices supported the bullish trend.
Several styrene units in the Middle East and Southeast Asia entered maintenance season, market sources in the region reported. Kuwait Styrene Monomer Co. was said to have taken their 300,000 tons/year styrene plant down in late January while Jubail Chevron Phillips shut their 777,000 tons/year plant in Al-Jubail in early February. Apart from this latest news, NS Styrene Monomer shut their No.1, No.2 and No.3 plants with a combined capacity of 670,000 tons/year located in Oita, Japan during February and March. In South Korea, SK Innovations will shut their 400,000 tons/year Ulsan unit for one month of maintenance in March.
Prices for VCM also moved up by $30/ton in the Far East amidst market talk about supply tightness, as per ChemOrbis. SP Chemicals was said to have shut their facility unexpectedly due to technical issues. The company's two VCM units in China with a total capacity of 500,000 tons were offline as of February 8. Plus, Keiyo Monomer will implement a maintenance at their 200,000 tons/year VCM unit in Chiba, Japan for six months. In Taiwan, Ocean Plastic Corporation (OPC) will keep their 150,000 tons/year unit down during Chinese New Year Holiday.