New Delhi, Jan 21 (ANI-NewsVoir): Alankit Ltd, a leading e-Governance service provider in India announced that it is going to beef up printing of PVC Aadhaar Cards across the country through its offices. The company is going to make this facility available for people at their convenience.
Authorized representatives from Alankit would be printing plastic Aadhaar cards (PVC Cards) on the spot at various locations where Alankit has its offices.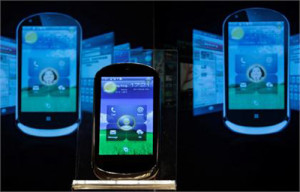 PVC or Plastic Aadhaar Card is the printed form of Aadhaar details on a plastic sheet that serves same as the copy of original Aadhaar card, which is easy to carry, maintain and also acts as an identity card.
The cards are printed using the eKYC service of Unique Identification Authority of India (UIDAI). The person will have to provide the credentials of his Aadhaar number, the registered mobile number or his/her biometric details (either fingerprints or iris scans) on the basis of which the online verification process would be carried out.
On successful verification and authentication, the PVC Aadhaar cards would be printed and handed over to the person.
Speaking on the initiative, Ankit Agarwal, Managing Director, Alankit Ltd says, "We hope that this facility of Plastic Aadhaar Card printing is going to be useful for people. We have our own specially trained processing and printing staff, who are going to help people to avail this service across the country."
People can visit Alankit's offices across the country and get their paper Aadhaar card converted to plastic Aadhaar card without much hassle.
Website:                            www.aninews.in