Agr International Inc, a manufacturer a full line of laboratory and online testing and quality control devices in the US, officially opened a new sales and service center in Bangkok, Thailand.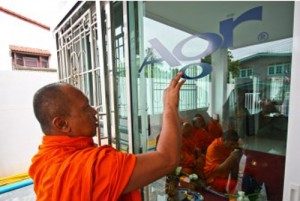 The new Bangkok facility is a wholly owned subsidiary of Agr International (USA).  Through this facility, Agr will manage all of the sales, service and support operations for its equipment in the Pan Pacific region including India, Japan, Australia and the countries in between.Agr's previously established Chinese sales and service team will work now under the umbrella of this office.
Martin Küstner, former director of Agr's central European sales and service center has been appointed the director of Agr Bangkok Ltd. He will oversee an experienced technical sales team as well as several Agr factory trained service technicians, all direct employees of Agr Bangkok Ltd.
In the opening ceremony, Robert Cowden, Agr's Chief Operating Officer, stressed the importance of the Pan-Pacific Market and the commitment of Agr to this region as evidenced through the opening of the new office.
"Over the last few years, Asia and the Pan Pacific Region has been one of the fastest growing packaging markets. This has been evident with significant growth in Agr's customer base within this area. To better support this growing customer base, Agr made the decision to establish a direct sales and service operation utilizing experienced Agr personnel that was central to this market and could respond to customer needs in a timely and cost-effective fashion."
Source:  www.adsalecprj.com/Publicity/MarketNews/lang-eng/article-67007155/Article.aspx