In Africa, polymer markets received new June offers from Middle Eastern producers while new PP and PE prices indicate rollovers to increases from May amidst tight supplies stemming from delayed shipments as well as improved demand ahead of the approaching Ramadan as per the pricing service of ChemOrbis.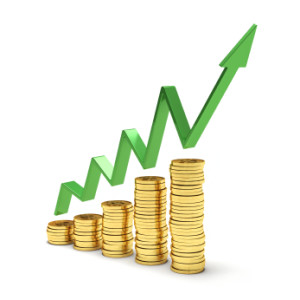 In Kenya, a film and injection products maker commented, "We received $10-20/ton increases when compared to May from Middle Eastern producers. Regarding PP block copolymer tightness, supply levels are normalizing in June. However, in general, there are delays in shipments again and this situation is likely to cause Middle Eastern import offers to remain firm at sellers' initial levels throughout the month. We have heard that some buyers have already started to book quantities at producers' initial levels. Meanwhile, demand for locally held cargoes is performing better than import demand."
A trader, who offers to both Kenya and Tanzania, said, "We are offering to these countries on behalf of a major Middle Eastern producer and the producer's new June prices are $10-30/ton firmer than their May levels. We struggled with delayed shipment problems in May and this situation kept the market tight. At the moment, we are seeing good demand from Kenya and Tanzania and buying interest has exceeded our quota amounts. Most PP products are comfortably available, apart from PP injection, while PE supplies are still limited. However, demand is good. Therefore, we believe that the market is likely to retain its firm trend until August."
A Tanzanian buyer commented, "We received rollovers to up to $50/ton increases from the most recent May levels from Middle Eastern producers. Some of the shipments out of the Middle East faced delays during last month and therefore, supply levels have tightened and prices have firmed up. We talked to one of the regional producers, who had delivered only 65% of their sold cargoes in May, and they told us that they have not finalized their June pricing yet. We feel like we need to secure some cargoes amidst these delivery problems. Meanwhile, we are seeing good demand for our end products in line with the approaching Ramadan. Apart from supply issues, improved demand is another reason why sellers are firm on their offer levels and they are only accepting very small discounts for buyers placing large purchases."
In Libya, a film and injection products manufacturer cited, "A major Middle Eastern producer lifted their June prices by $10-20/ton from their May levels. In May, we had struggled because of delayed shipments from the Middle East and therefore, supply is not that comfortable in the market. However, demand is giving signs of improvement and we are operating our plant at normal rates."
Another converter in Libya said, "We are still waiting to hear new prices from our European source while our end product demand is performing well. Previously, we faced delayed shipment problems from the Middle East and Europe and this situation has added to the current tight supplies. These days, most buyers are abandoning their hand- to-mouth purchasing policies considering the delays seen in shipments."
In Tunisia, a converter received €10-20/ton hikes for June while commenting, "Overall demand is performing well ahead of Ramadan. However, we have yet to receive European suppliers' offers for this month. In May, we had faced delayed shipments from Asia and Europe, which added to the current tightness."
In Egypt, a trader commented that they received $20/ton firmer June prices from a major Middle Eastern producer. The trader stated, "The producer's June allocations are even more limited than May. However, we have not heard of any production issues that would account for this lack of availability. Locally, distributors' prices are also firm and players are speculating as to when the domestic HDPE producer SIDPEC will be returning to the market." SIDPEC shut their plant for a week on June 1 in line with their ethane gas provider's shutdown and is expected to resume operations on June 8. The shutdown was originally planned to last three weeks, but it was shortened later given good demand on the back of the high season ahead of approaching Ramadan.
According to ChemOrbis, in Nigeria, local producer ELEME's prices are also NGN3000/ton ($18/ton) firmer from May. A distributor who received these offers commented, "The domestic producer lifted their prices and is delivering normally to the market. Meanwhile, import June offers also firmed up. However, players appear to be purchasing locally as they find the local market more competitive than cargoes priced on dollar basis. Regarding demand, it has started to slow down given the rainy season."