At CHINAPLAS 2016, BASF will again co-host the "Design x Innovation" event with Adsale Exhibition Services Ltd.
The event will feature industry expert discussions at open forums and showcase new designs based on BASF's high-performance materials for mobility, sports and leisure, as well as building and living segments.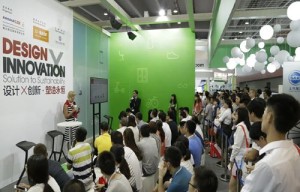 "Good product design has a role in addressing evolving customer needs, sustainability demands and regulatory requirements. Additionally, design plays an increasingly important role in the success of new products in the region, as it shapes the look, feel and perceived value. At CHINAPLAS 2016, we aim to bridge the gap between creative ideas, form and function to help our customers to bring great products to market," said Andy Postlethwaite, Senior Vice President, Performance Materials Asia Pacific, BASF.
"CHINAPLAS is delighted to co-organize 'Design x Innovation' with BASF. The 'Design x Innovation' event exemplifies the evolution of the industry and is as such particularly significant in conjunction with the 30th edition of CHINAPLAS," said Ada Leung, General Manager of Adsale Exhibition Services Ltd, organizer of CHINAPLAS. "It is one of the important attractions that CHINAPLAS presents in stimulating the realization of great product designs and innovations."
CHINAPLAS 2016 will be held from April 25-28, 2016 in Shanghai, China.
Details are available at the "Design x Innovation" official event websites at http://ChinaplasOnline.com/DesignXInnovation and http://www.chinaplas.basf.com .
Website:                         www.adsalecprj.com