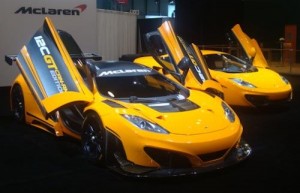 This year's New York International Auto Show featured a mix of cars ranging from electric vehicles designed for urban environments to supercars with price tags over half a million dollars. From March 29 through April 7, more than a million people visited the Jacob K. Javits Convention Center in New York City to explore 846,000 square feet of vehicles.
Design News brand director Rich Nass also attended the show, so be sure to listen to what he had to say about it and take a look at what he thought the highlights of the show were.
With about 1,000 cars on display it is hard to choose a favorite, but click on the image below to start the slideshow and see if you can make a top pick.
Source:
www.designnews.com/author.asp?section_id=1386&doc_id=261742&itc=dn_analysis_element&piddl_msgpage=2#msgs