Players mostly concur that July has been relatively slow in terms of demand in many major global PP markets as per the pricing service of ChemOrbis. Soaring energy costs only allowed sellers to keep their offers stable or achieve small price hikes amidst disappointing trading activities. As for August and September, sellers have started to voice their cost-driven hike intentions in several parts of the world and sellers hope for an improvement in demand after mid-August.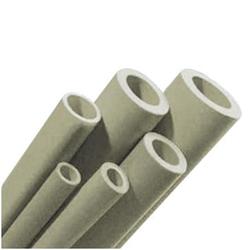 In China, demand is mostly described as "mediocre" with several sellers having to step back from the modest hikes they had asked for August. Given firm costs and the fact that the local market remains below import prices, while at the same time, sales targets for domestic producers are about to reset for the new month, players expect stable to firm local prices for the near term.
However, upcoming new capacities are worrying some sellers in Asia. Costs may not be enough to keep the market firm ahead of new capacities, according to some players. A trader based in South Korea said, "It is not a good sign that import offers to China are still carrying a premium over local offers while China will be bringing onstream new PP capacities, which will add further supply to the market."
In Southeast Asian markets, demand particularly in Malaysia and Indonesia is very quiet due to the approaching Ramadan holiday, said the same Korea based trader. However, considering the school season and the mid-autumn festival in Vietnam for September, he thinks that it may improve after the end of August.
A global producer, who offers to Indonesia at the high end of the overall market in line with the global firming trend, said, "Buyers are all holding sufficient inventories and are not interested to buy more prior to Ramadan holiday. They just prefer to monitor the market without even bothering to bid or even ask for discounts." According to the producer, buyers' stocks are sufficient until the end of August and they may come back only in the second half of August.
Different comments regarding the state of demand are also being voiced in the Turkish market. A source at a global producer said, "Although we didn't have any sales pressure in July due to our production problems, we didn't receive noteworthy inquiries from buyers either. The market is clearly under upward pressure from the cost side; however, demand is so fragile that it cannot support further increases." A trader based in Turkey said, "Now that the cost pressure is so obvious on the PP market, we would expect to see some stock replenishment these days, but buyers are not in the mood to buy unless they see a rebound in their end product markets."
On the other hand, many players are expecting to see a slight revival in market activity after the Ramadan holiday in most Muslim countries including in Southeast Asia, Middle East, Egypt and Turkey.
"It may take until the second half of August for trading activities to rebound, but some distributors have already started to make inquiries with the concern that supply may diminish by late August and September," a source from a trader in Turkey commented.
Following the settlement of August propylene contracts with €50/ton increases in Europe, price hike targets of a similar amount have surfaced in the PP market in Italy and Turkish buyer also expect to see price hikes from the region.
Nevertheless, there are a large number of Italian converters planning to halt their operations at their plants for three weeks on average during August, according to ChemOrbis. After having purchased their limited needs for the shorter working days of August, buyers have mostly delayed their purchases to late August or September. For this reason, players feel sellers will have a hard time achieving their hike targets next month, but buyers should be back to restock by September.