January PVC deals are settling with increases in China while buyers in Southeast Asia have shown some resistance to producers' hike targets as per the pricing service of ChemOrbis. Producers report that they are still standing firm on their offers to Southeast Asia, although some traders say that they have stepped back on their prices in hopes of speeding up their sales.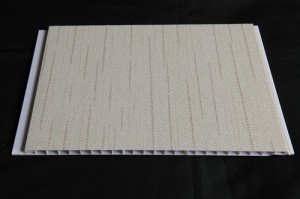 In China, a major Taiwanese producer stated that they have sold most of their January allocations at prices equal to their initial offer levels. "We believe that prices will see further increases in the coming month as several regional producers will be experiencing maintenance shutdowns and we anticipate that demand will also pick up. Therefore, we are unwilling to give ground on our prices," a producer source commented.
A PVC film manufacturer said that they purchased both Taiwanese and American with increases from the prior month. "We purchased less than half of our normal monthly requirements as demand for our end products is not very strong and we are struggling to pass our higher raw material costs onto our end product prices," the buyer reported. January deals for Asian origins are up $30-40/ton from December while deals for American PVC are up by $40/ton.
Meanwhile, traders in Southeast Asia report that they have had to step back on their prices to encourage sales, although producers still claim to be holding their offers to the region firm. A source at a South Korean producer stated, "We are seeking $20/ton increases, although some of our customers are placing bids $10/ton below our December deal levels. We plan to stand firm on our prices as spot ethylene and VCM costs are high and we have already been able to sell some material to our regular customers." A trader who reported purchasing Chinese PVC $10/ton higher on the month said that they purchased only a small amount of material as they are worried that they will not be able to resell these cargoes at a profit.
A trader offering Chinese PVC commented, "We stepped back by $10/ton on our prices and are willing to give some additional discounts to attract buyers as buying interest has not been satisfactory." A converter based in Malaysia stated, "Our suppliers inform us that they are achieving increases on deals, but we are skeptical as most buyers are waiting rather than making fresh purchases. Demand for our end products has picked up slightly, but it remains below our expectations."
According to ChemOrbis, a trader offering on behalf of a Taiwanese producer said that they have stepped back by $30/ton from their initial offer levels in the face of resistance from buyers. "We think that prices are likely to stabilize at these levels as offers on the lower end of the range are becoming increasingly scarce while sellers will be hesitant to agree to any discounts as upstream costs are moving higher," the trader stated.
Another trader also reported receiving a step back from their Taiwanese supplier. "Demand has been limited as there will be a number of holidays this month and next month. However, we do not think that prices have any additional room to move down as the current levels are supported by firm costs," the trader reported.