Along with Experts on the Economy, Energy, Feedstocks, and Polymers, the Walmart VP of U.S. Manufacturing Will Speak at an SPI / IHS Breakfast Event Open to All
WASHINGTON, DC, U.S.A., February 3, 2015: The featured speaker at the SPI/IHS Key Market Breakfast Briefing during NPE2015 will be Cindi Marsiglio, Walmart Vice President of U.S. Manufacturing, who is charged with delivering on her company's commitment to source an additional $250-billion worth of U.S.-made goods over ten years, it was announced today by SPI: The Plastics Industry Trade Association, which produces the triennial NPE.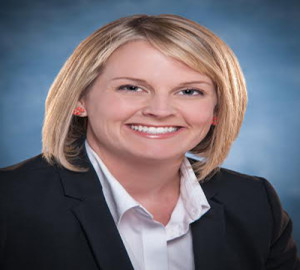 The Key Market Breakfast Briefing will take place from 7:30 to 10:00 a.m. on Tuesday, March 24, 2015. The event is free and open to all registrants of NPE2015, which takes place March 23-27, 2015 at the Orange County Convention Center in Orlando, Florida.
Marsiglio will speak following opening remarks by SPI president and CEO Bill Carteaux and by Nick Vafiadis, global business director, polyolefins and plastics, for IHS. Subsequent presentations by seven IHS executives will focus on the U.S. economy, energy, ethylene and propylene feedstocks, and a range of high-volume and engineering thermoplastics.
Cindi Marsiglio is responsible for facilitating opportunities with current and new suppliers to Walmart to accelerate the availability of U.S.-made goods available to Walmart customers. She joined Walmart in 2007. Prior to her current position, she was senior director of public affairs and government relations, in charge of advocating on behalf of Walmart and favorably shaping public policy at the state and local level. She was also responsible for supporting the new store expansion efforts and community engagement.
Prior to joining Walmart, Marsiglio worked for the Florida Chamber of Commerce and served in Florida Governor Jeb Bush's administration as a deputy secretary at the Department of Management Services.
Website: www.npe.org