Frankfurt, 14.11.2014 – According to the current business climate survey of the VDMA Sector Group Productronics the German manufacturers of components, machinery and equipment for electronics production expect an increase in turnover of 9.8 percent for the current year. This means that the apprehended special situation of photovoltaics production equipment which had dampened the expectations from nine to 3.2 percent reported in the April survey have not occurred. Turnover expectations for 2015 of 4.7 growth give evidence of a still very optimistic industry. Growth impulses increasingly arise from surface mount technology and board assembly.
Current trouble spots have low influence on electronics production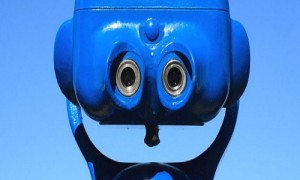 "While VDMA has corrected its forecast for the overall machinery industry to one percent for 2014, the sentiment in electronics production is very robust", says Rainer Kurtz, CEO of kurtz-ersa Group and chairman of the VDMA Sector Group Productronics. "The current trouble spots are of minor importance for electronics production locations. The generally lower growth in China does not effect our industry much, either. It is compensated by other regions like e.g. the US. The devaluation of the Euro currency is very helpful in this respect", Kurtz resumes at the end of the customers' trade show electronica in Munich. Here the "Internet of Things" has prominently been presented as the driver for new markets.
Order income further improved, orders on hand stable 
Compared to the survey in April the order income situation has further improved. In the meantime more than 76 percent of the companies report an improved order situation compared to the same time last year. Orders on hand remain stable with 3.9 production months. This is still below the level reported for the overall machinery industry but it ranges significantly above the long-term average for the electronics production equipment industry.
Trend towards growth in employment, investment in R&D
The employment situation in the electronics production equipment industry has further improved. Almost 70 percent still report overtime, 58 percent plan to introduce it. This trend has remained constant since April and meanwhile 43 percent of the reporting companies want to react by adding staff. The result regarding long-term strategies to improve the companies' competitiveness is striking: For more than 96 percent of the reporting companies an increase in research and development is the objective. An increase in efficiency is traditionally very important in both, the medium and the long term.
With kind regards
Dr. Eric Maiser
VDMA Electronics, Micro and Nano Technologies
Sector Group Productronics
Lyoner Str. 18
D-60528 Frankfurt am Main
Germany
Phone  +49 69 6603-1433
Fax  +49 69 6603-2433
E-Mail  [email protected]