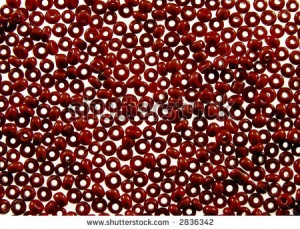 According to the latest news from plastic sector Unilever, one of the leading players in the personal care product manufacturing has intended to phase out the use of plastic micro beads that are being widely used as a "scrub" in the manufacturing of various cosmetics and personal care products. According to news that has surfaced in last few days the move to phase out the use of plastic micro bead was taken by the company following a call from various NGOs and environmental groups to eliminate the use of these beads and avoid accumulating them in various oceans and waterways.
Some of the organizations that are heavily lobbying for complete eradication of such products include 5gyres. Prior to the move the organization had urged facial cleanser manufacturers and other cosmetic manufacturers to avoid using of these beads that are intended to help exfoliate the skin. It is important to underline here that plastic beads are widely used by these manufacturers to help people's skin exfoliate, however these organizations that are pretty concerned of environment has argued that these beads are small enough to slip through waste treatment system and end up in public watersheds.
While replying to the concerns raised by these non government agencies and organizations Unilever, based in London and Rotterdam, the Netherlands, said that the issue of plastics in the ocean is an "important issue," and that it had reviewed its use of micro beads in its portfolio of current and future products. According to the news the company has intended to phase out the use of these plastic beads over the coming years, and completely eliminate the use of microplastics for scrubs by the end of 2015.
What are scrubs?
Plastic and plastic particles are used widely in various cosmetics and personal care products that various companies are engaged in manufacturing. Unilever is one of those companies that is widely known in the personal care product sector and have launched many brands that are dominating this market. Plastic has pervaded our culture. It now turns up in the strangest places – like your favorite exfoliating scrub. Many skin care brands now use polyethelene microbeads to exfoliate your skin, rather than other natural sourced ingredients. According to reports the substance used in the substance is the same one that is used in the manufacturing of plastic bags.
Unfortunately, plastic microbeads could be at least as hazardous to wildlife as any plastic bag. These tiny beads don't need to break down in order to be accidentally eaten by any number of creatures.