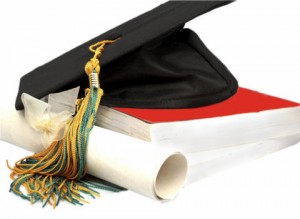 Plastindia Foundation, India's largest plastics trade umbrella organization, has partnered with UMass Lowell and the University of Wisconsin–Madison to help build a world-class university for polymer technology and processing in western India.
The goal of the planned Plastindia International University (PIU) is to educate and train up to 1,200 students annually in engineering, industrial research, project management and entrepreneurship.
The group signed the agreement on Feb. 3 in New Delhi, during Plastindia's 8th International Plastics Exhibition & Conference, which is the leading showcase for the country's growing plastics industry.
Signing the memorandum of understanding on behalf of UMass Lowell were Prof. Emeritus Nick Schott of Plastics Engineering and Mark Reimer of the Office of University Advancement. Also present at the ceremony were Profs. Stephen Driscoll and Ramaswamy Nagarajan of Plastics Engineering.
UMass Lowell, which is world-renowned for its plastics engineering program, has about 450 alumni in India. To address the current needs of the country's plastics industry and to sustain its growth, more technically skilled manpower is required, and the PIU will play a key role in supplying the next generation of trained workers.
Largest Contributor of Foreign Students
Mumbai-based Plastindia Foundation will donate about $6 million as seed capital for the project, which is estimated to cost $30 million; the rest will be raised from contributions from local and overseas Indian plastics companies. Fifty acres of land for the new campus have already been acquired in Vapi, Gujarat state, near Mumbai, and Plastindia expects the first phase of the university to open by 2014 or 2015.
The entire project will be privately financed.
"UMass Lowell's main role is to help develop the school's curriculum to international standards," says Nagarajan.
"We hope our collaboration with Plastindia will ultimately draw more students to UMass Lowell," says Driscoll. "We have strong ties to India historically — India contributes more students to the campus than any other foreign country."
"The initial goal is to start a bachelor's degree program in plastics engineering very similar to that of UMass Lowell," says Nagarajan. "We hope to have a pipeline of graduate students coming to UMass Lowell after finishing their undergraduate studies at PIU. Combined bachelor's/master's degree programs will also be explored."
The day after the signing, Reimer organized a get-together with more than two dozen Indian plastics engineering alumni. Hemant Minocha, MS '98, of Rajiv Plastics Ltd. in Mumbai, was chosen to head the newly formed alumni chapter. The organization's goal is to help with networking and to raise money for Indian students in need of financial aid/scholarships for their studies in the United States.
"The trip was a great success and we can build on it to grow the vision of a new relationship with the Plastindia Foundation and our alumni," says Schott.
Source : www.uml.edu