ARLINGTON : Texas-based Heritage Bag Co has decided to move its corporate headquarters and manufacturing facility from Carrolton to Roanoke. The company announced that it would be moving to the 330,000 square foot state-of-the-art facility which is expected to employ around 200 people. The ground-breaking of the new facility is scheduled to be held during this month.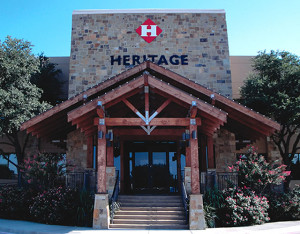 The new facility will be part of AllianceTexas- the 17,000 acre master-planned, mixed-use community offering innovative new ways for residents to work, live, shop and play being developed by Hillwood Properties. The company expressed firm hopes that the new facility would help them to meet the growing demand in the region. The most modern facility will help the company to provide quality products to customers and help them serve in a better way.
Heritage Bag Co., founded in 1973 produces a wide range of bags including linear low density trash bags, high density trash bags, reprocessed liners, high clarity food bags, compostable trash bags and custom bags. It presently has six manufacturing facilities across the US at Salt Lake City, Philadelphia, Dallas, Cincinnati, Atlanta and Los Angeles.
The new facility is expected to become fully operational by January 2015.