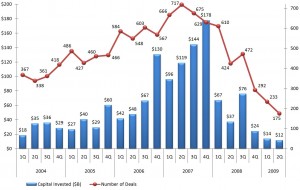 Spot February deals for PP and PE are being wrapped up with rollovers to discounts of up to €40-50/ton in Italy, as initial hike targets from sellers gradually disappeared in response to extremely weak activities despite the settlement of monthly monomer contracts at a rollover to €10/ton increases, as per the pricing service of ChemOrbis.
The sellers' side says that they have obtained rollovers in monthly deals amid weak demand and less than usual intakes from buyers. Some buyers, on the other hand, said, "We have been finding gradually lower PE prices every week for various origins starting from early February." Rollovers to discounts of up to €10-40/ton are passing on spot PE deals month over month with a buyer even claiming to receive a €50/ton decrease for a West European origin from mid-January levels.
A packaging manufacturer said, "We haven't purchased any cargoes recently. However, sellers are open to negotiation as they have already revised down their initial offers by €40-50/ton for LDPE and HDPE film. We do not expect to see any particular changes on PE prices in March." A steady outlook is mostly being drawn for March according to many players in the PE market in the wake of only slightly higher spot ethylene costs, softer energy prices and weak demand. "I don't believe sellers can obtain hikes in March but I heard market talk about new increase attempts depending on ethylene contracts," a buyer commented.
In the PP market, rollovers to discounts of up to €30/ton are passing on February PP deals with respect to January although sellers initially asked for modest hikes earlier in the month. "Our regular supplier has softly revised down his initial offer and we bought some PP cargoes with €30/ton decreases with respect to January and the initial offer we received for February," said a compounder.
A source from a South European source also told ChemOrbis, "We have consented to rollovers to €20/ton discounts from last month. This is because demand is very weak and our supply is quite limited due to the problem at our plant." Following the decreases recorded in February, Italy's spot PP market has started to trade at a discount compared to Turkey in contrast to its traditional premium. The low end offers in Italy's spot market for homo PP are now standing at least €40-50/ton below the European offers provided to the Turkish market on CFR terms.
Looking ahead, intentions of renewed hike attempts are pronounced by sellers for March based on €15/ton higher spot propylene costs compared to early February. "The outlook for March is firm based on higher costs. Accordingly, we may ask for €50/ton hikes next month," said the source from a South European producer. According to some players, production outages at some PP and propylene units may support sellers' possible hike attempts. However, others do not think that these attempts will be successful. "Sellers will seek some increases next month if propylene contracts settle higher but later will concede to discounts similar to February," a trader predicts.