At CHINAPLAS 2014, there were around 24 companies exhibiting under the US pavilion supported by SPI: The Society of Plastics Industry.
"CHINAPLAS is so big that grouping the companies together allows the buyers to easily get access to what services we can offer," says Gene Sanders, Senior Vice President, Trade Shows and Conference, SPI. "And these US companies usually have technologies arrangement with each other."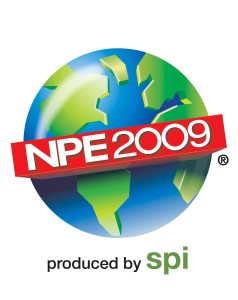 According to what he heard from the US exhibitors, the leads from the visitors were of high quality and actual deals were being done during the show.
"CHINAPLAS is a good show. The visitors flow were good and they came not just from China, but also other Asian countries like Japan and India," Mr. Sanders comments. "Visitors either came to learn more about your company or purchase equipment, and we have plenty of those."
The US plastics industry is under revival and he uses the word "tremendous" to describe its performance.
"What is going on is that with the ability to get petrochemicals without going overseas from shale gas, it is more economical to restart manufacturing in the US," explains Mr. Sanders.
Some manufacturing activities were brought back to the US or Mexico, he acknowledges, because "there is no reason to make a product in the US and ship it back to China", or vice versa.
The growth of Chinese economy means "Chine has become a very large consumer market and there are still a lot of businesses to be done here", and Mr. Sanders believes the development of Chinese plastics industry will only be good to both countries.
The US plastics sector is expecting strong growth in packaging industry which helps to eliminate disease and preserve food, he said, adding that the automotive industry, because of lightweight construction, will be another growth drive.