Global consumer brand Sony will be among the major presenting parties at Masterbatch Asia 2015 conference, announced the organizer, Applied Market Information (AMI).
In its 11th edition, the conference will start with an overview of the market. AMI will cover the global polymer demand, Cristal will present recent events in the Tio2 industry, while Sony Corporation will discuss an innovative recycled polycarbonate (PC) with a new flame retardant.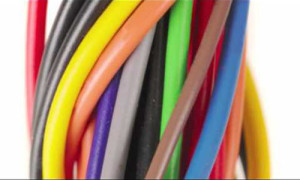 The new material was announced by Sony in August. With 99% recycled content, its SORPLAS recycled PC incorporated the company's proprietary sulfur-based flame retardant. As said, less than 1% of the overall material content is needed to achieve high durability and heat resistance.
The latest pigment additives and technology developments will be covered at the conference, with presentations from Milliken Asia, Nubiola, Merck, Graham Packaging Plastic products, Songwon International Idia, Lubrizol Southeast Asia, Sikora, among others.
The event will close with a business forum covering issues such as new masterbatch innovations for product safety (Polyone Singapore), conductive plastics markets in Asia for carbon black (Birla Carbon, Aditya Birla Group) as well as performance considerations for conductive compounds (Hubron).
Masterbatch Asia 2015 conference will be held in Singapore from March 9-11.
More Information….
www.adsalecprj.com