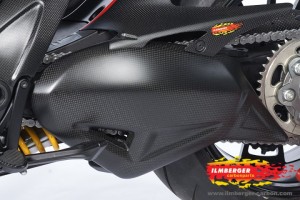 Sika Deutschland GmbH says its Biresin® CR134FR fire retardant epoxy resin system is especially suitable for moulding visual carbon fibre components.
Tested at an independent laboratory against UL 94 flammability standard, Biresin CR134FR has been given a V-0 rating. According to Sika, the epoxy resin system is particularly suitable for hand laminating carbon fibre but could be used in other applications.
Sika reports that, compared to many fire resistant epoxy resins, the new Sika system is almost transparent, allowing the carbon fibre structure to be seen.
Biresin CR134FR has a Tg of ~130°C and does not contain any halogenated compounds which can give off harmful gasses when they burn.
Source: www.reinforcedplastics.com