The Australian Plastics Industry welcomes the opportunity to hear first hand from the Shadow Minister for Industry, Innovation & Science, Ms Sophie Mirabella, the coalitions plans for manufacturing if they take office after the coming Federal election.
The plastics industry is a major contributor to the Australian economy, employing considerably more than the automotive industry.
Plastics industry group, PlastixANZ, will present the dinner at Kooyong Lawn Tennis Club July 18 — more information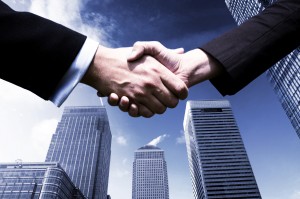 PlastixANZ managing director, Trevor Walton, comments, "This is a unique opportunity for the plastics industry to be informed of the coalitions plans for manufacturing. A viable, creative plastics industry is important to an economy. A challenge I make to people is: Name an industry that does not require or use a plastic product.
Plastics is a growth industry globally."
Considerable time will be available for questions.
The dinner meeting will also have the opportunity to be addressed by Derek Lark, Executive Director, Industry Capability Network. Industry Capability Network provides an excellent service to link buyers & suppliers for large & small projects in Australia & New Zealand.
Industry Capability Network can provide important assistance in the ongoing effort to encourage buyers to source from domestic suppliers.
The Australian plastics industry was a vibrant, exciting , progressive industry during the 70's, 80's, & part of the 90's. It has struggled during latter years due to import pressure, exchange rates, industrial situations plus a general lack of direction.
The current environment requires the Australian plastics industry to re-examine opportunities for export, re-shoring, new developments — bioplastics, 3D printing — plus examine the best market sectors for Australian plastics industry in the long term.
A strength of Australian manufacturing has been creativity. At last years Plastics Industry Achievement Awards, the Design & Innovation category attracted the most nominations for any category.
Unfortunately when many of the new products resulting from the design & innovation efforts, they go overseas for manufacture — we must work to overcome this fact.
The recently formed Plastics Industry Development Group will be working to provide guidance for the industry. Together with grants, assistance – not necessarily money — from State & Federal Governments, plus the proven creativity, energy & determination of the industry, the plastics industry will position itself for the future.
For more information contact : plastixanz.com.au