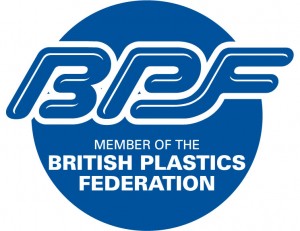 The BPF led Seven Associations Alliance has written to the Chancellor George Osborne with proposals for his 19th March Budget Statement. (Copy of letter attached).
Their proposals are summarised as follows with comments by Peter Davis Director-General of the British Plastics Federation:
·Housing and Construction. On energy efficient products such as EPS insulation and PVC-U double glazing reduce the rate of VAT to 5%. "Completely review the "Green Deal" which has an unattractive payback and is complex".
·Shale Gas Extraction. Reducing the tax rate for exploration is most welcome. "It is important that the local communities benefit from jobs in the new industries it creates, in addition to the community benefits the Government has announced. The energy and plastic raw materials created must not be exported when this comes on stream in the 2020s".
·Energy. "We cannot accept Ministers' reassurances that there is no risk of energy not equalling demand in the next decade".
The Government does need to act with more urgency to ensure costs to industry are kept low and affordable and to speed up the replacement of power generation capacity, using Energy from Waste which can provide 11% of UK power needs from unrecyclables.
·Landfill Tax. We urge the Chancellor to greatly increase Landfill Tax to £200 per tonne certainly by 2020, to drive recyclable waste from landfill.
"Some of the increased receipts for the Treasury could be used as grants to stimulate investment in more recycling and Energy from Waste facilities".
·Finance for Business. Lending to Business sank 3.9% in November compared to a year ago.
"The Government needs to provide more coherent access to small business lending under the auspices of the British Business Bank. This Bank needs to be capitalised to lend directly to companies, not through existing banks".
·Business Rates. Capping Business rates increases to 2% in April does not go far enough after years of above inflation increases.
"We want the Chancellor to either freeze or cut Business Rates".
·Capital Allowances. Peter Davis said "we have urged the Chancellor to extend the £250k tax free allowance for companies to upgrade equipment and expand production. This should improve manufacturing productivity which is 0.8% lower than pre-recession levels".
·Shortage of Technical Managers. "We do believe Government should reduce the tuition fees for certain science and engineering courses to increase the number of students studying for these degrees".
· Pointless "Green Taxes" In their proposal for a 5p charge for plastic carrier bags. DEFRA have ignored the high 70% re-use of such bags and their minimal environmental impact. The Commons Environmental Audit Committee has savaged DEFRA for exaggerating the environmental impact and exempting paper and bio bags.
"We hope the Government will withdraw this proposal and steer clear of other similar flawed ideas".
For all media enquiries, BPF logos and images please contact Laura Hindley, Communications and Industrial Issues Executive on lhindley@bpf.co.uk or 0207 457 5043