According to the latest news from the European Plastic Industry Sanit Systems one of the renowned names in the Sanitary System manufacturing is all set to strengthen its relationship with Wittmann Battenfeld after having placed an order of six injection moulding machine from the manufacturer.
With this, both the company will strengthen and extend their technological partnership that was initiated 4 years back in the year of 2010.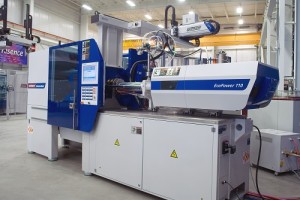 According to news from various sources Sanit has a total of 120 injection moulding machines, ranging from 35 tonnes to 800 tonnes, at its three facilities. At its headquarters in Eisenberg and another plant in Rödental, the company makes products including plastic flushing cisterns, cistern fittings, connection pieces for WC systems, WC seats made of thermoplastic and thermoset materials, on-wall installation systems, plus drainage fittings for shower cubicles. The third facility is a pipe work renovation prefab plant in Wittenberg.
This is not the first time that these companies are joining their hands together rather there were earlier investments also that they started jointly one of them is the buying of a hydraulic machine from the HM Series in 2010 after which they bought MacroPower series with 500 tonnes clamping force.
Both of the companies started their joint venture in the year of 2010 when they started manufacturing designer frames with a high-quality surface. The frames were made using BFMold technology, a variotherm heating and cooling technology which uses metal balls beneath the mould surface.
In the first quarter of this year, Sanit extended its machine fleet further with a machine from the Wittmann Battenfeld's all-electric EcoPower series, plus another five machines from the HM series, this time equipped with energy-saving servo motors.
The company is of the opinion that their, this collaboration will help them develop quality products for its clients and they are hopeful that it would also ensure maintaining a quality that is at par with the industry norms. The company has said technology transfer is crucial to sustain in this industry and we are lucky that we are being bestowed with high end technologies by our partners.