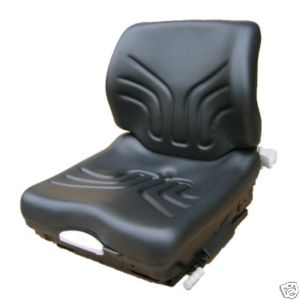 BERLIN, Germany, September 21, 2012 – Here at InnoTrans 2012 at the Berlin Messe, Hall 5.1, booth #228, SABIC's Innovative Plastics business is showcasing GRAMMER Railway Interior GmbH's tough, new seat back shells and side panels for first-class railcars that comply with Europe's upcoming CEN/TS 45445 harmonized standard for fire safety. Using SABIC's new LEXAN™ FST (flame-smoke-toxicity) copolymer – which meets requirements for the highest hazard level (HL3) under CEN/TS 45445-2 – SABIC worked with GRAMMER on their development of the seating components two years ahead of the standard's implementation.
Importantly, the LEXAN FST copolymer can be moulded into GRAMMER's existing tooling, avoiding significant capital costs and provides exceptionally high flow, which enables large parts to be injection molded with high-quality aesthetics. This milestone demonstrates SABIC's commitment to working side-by-side with rail industry customers to meet their specific needs, while gaining a major competitive advantage and achieving their strategic business goals.
"Developing our new first-class seating posed multiple challenges," said Lothar Winhard, General Managing Director, GRAMMER Railway Interior GmbH. "With our proactive approach in meeting the new fire-safety standard we also had to predict what our customers' needs would be when the standard goes into effect. This then raised concerns that we might have to invest significantly to reconfigure our injection molding machinery and change our design. But SABIC worked with us at every step, ultimately developing the LEXAN FST resin as a drop-in material solution that could meet future customer demand, enhance our seating design and help us achieve our pre-standard goal."
"Our multi-year collaboration with GRAMMER is an example of our longstanding commitment to the rail industry and our proactive efforts to help customers stay ahead of increasingly stringent safety requirements," said Ilknur Gur, General Manager, Specialty Business in Europe, Innovative Plastics. "Our new LEXAN FST grade is one of the first materials to date that meets CEN/TS 45445 requirements at the highest level, and also provides design flexibility, custom color and excellent processing characteristics. Our innovative materials are clearly a top choice, enabling SABIC to deliver the multiple performance properties and benefits our customers, like GRAMMER, have come to expect."
Meeting the Next Generation of Fire Safety Requirements
The upcoming implementation of the CEN/TS 45445 standard in Europe in 2015 raised the possibility that seating manufacturers might have to stop using thermoplastics unless a compliant material could be identified. GRAMMER approached SABIC for assistance with this dilemma. The two companies worked together to find a solution that would not only provide the required compliance but also would allow GRAMMER to retain its existing designs and tooling.
According to the certificate from the Currenta Institute, which performed independent testing, the LEXAN FST grade achieved the HL3 hazard level, the most challenging to achieve under the new norm. This copolymer features sustainable flame-retardant technology and provides excellent low heat release performance. It is a high-flow material suitable for large, injection-molded parts such as GRAMMER's seat back shells, and can be custom colored using the services of SABIC's world-class Color Xpress capabilities.