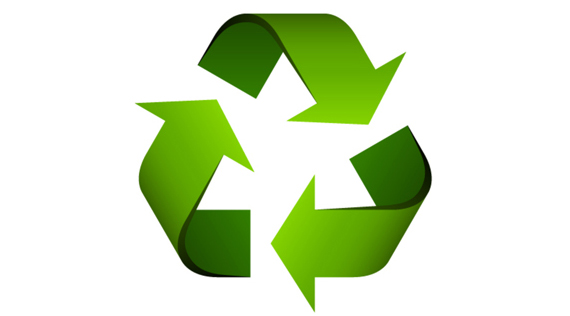 SEATTLE (Waste Advantage): Greening of the Great Lakes was on hand May 18 at Michigan State University's Kellogg Center for the Michigan Recycling Coalition's 35th Annual Conference and Governor's Recycling Summit, Michigan's largest conference and exhibition about recycling and organics management.
Kerrin O'Brien is the executive director of the Michigan Recycling Coalition. She says the focus of this year's gathering was to "catalyze the interest in updating Michigan's solid waste policy. We have an old policy now that was focused on our move from open dumps to modern landfills. Now we know the materials we put into landfills have value. We need to help people understand and get a hold of that economic value."
The Solid Waste and Sustainability Advisory Panel (SWSAP) and the Governor's Recycling Council (GRC) are two separate stakeholder advisory groups that together make up the Solid Waste and Recycling Advisors. Their collective charge is to advise how to further the state's solid waste, sustainability, and recycling goals. Their deliberations over the past few years have culminated in the development of two separate but complementary reports.
"We're talking about creating new policies that drive recycling and better organics management that actually pay us and don't cost us money in the future as we deal with legacy landfills," says O'Brien.
Ashley Elzinga is Dart Corporation's recycling and community outreach specialist. "I work with local communities and municipalities to promote foam recycling and sustainability and recovery of our products. We're a manufacturer of single-use food service products, and we want those products to have an end-of-life solution."
She adds that there's a lot of confusion among consumers about what is recyclable and compostable. "A lot of people don't realize that foam can be recycled."
The drive for efficiency is a core value of Dart's environmental stewardship ethic. The company strives to maximize efficiency and reduce its carbon footprint. And they work to ensure that their customers and the public know about the environmental attributes of its products. And they're always working to develop more sustainable new materials, products, and technologies.
Jim Frey is co-founder, partner, and CEO of Resource Recycling Systems, and he's on the board of the GRC. He says sustainability isn't just a buzzword at RRS – it's crucial for long-term profitability. "We have a value proposition that we are proud of and think is unique based on an innovation and game-changing approach to transforming the world of materials management.
"It goes beyond being efficient and doing more with less. It's about being innovative now and making your business more resilient for the future."
source-:http://www.scrapmonster.com/news/recycling-coalition-seeks-to-double-michigans-recycling-rate-to-30-in-two-years/1/65114