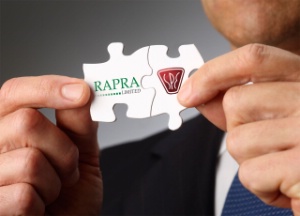 The Rubber and Plastics Research Association (RAPRA), announced the Global Polymer Innovation Expo (GPIE) will be held in Columbus, OH August 26-29th, 2012 at Battelle Hall.
"We're thrilled to launch GPIE and provide the international polymer community with resources that will impact their growth for years to come," stated Laura Woods, president of RAPRA."GPIE will feature a unique one-to-one networking resource for attendees and exhibitors. The conference also includes site visits to prominent industry companies, and RAPidImpact 2012, a competition teaching researchers the art of crafting scientific messages for lay people."
GPIE seeks to address the following needs of the polymer industry:
* Accelerating innovations to market – thereby creating jobs through business growth
* Leveraging the capabilities of the region's supply chain
* Addressing the shortage of skilled workers available to the polymer industry by introducing Science, Technology, Engineering & Mathematics (S.T.E.M.) educators to the polymer industry
* Identifying prescriptive paths to careers in the polymer industry for veterans, displaced skilled workers and the under-employed
The conference and exposition will feature the six areas of polymer growth from the Ohio Polymer Strategy Council's 2011 roadmap: conductive and electronic polymers, polymer nanocomposites, high performance polymers, bio-based polymers and feedstocks, degradable and recyclable polymers, and direct digital (additive) manufacturing.
Keynote speakers include Dr. Robert Atkinson, the author of The Race for Global Innovation Advantage and Dr. Vijay Govindarajan, the Earl C. Daum 1924 professor of international business at the Tuck School of Business at Dartmouth College in New Hampshire.
Conference attendees will include senior company executives, private and university researchers, economic development officials and educators from around the globe, according to the news release. Exhibitors will include the entire polymer value chain from raw materials suppliers and equipment design manufacturers, to research facilities, processors, and end product manufacturing.
RAPRA selected Ohio due to it presence in the polymers market, according to the news release.
PolymerOhio stated it expects this international event to provide Ohio-based polymer companies with opportunities for new products, services and growth.
"The first GPIE will provide an interactive forum that will lead to faster implementation of innovations that provide market growth," said Dennis Barber, executive director of the Ohio Polymer Strategy Council.
Source :  www.plasticstoday.com