Players report that PVC demand has picked up in India over the past week while complaining that demand in Southeast Asia remains disappointing, according to ChemOrbis. Fears of further increases were cited as the main factor supporting demand in India, while buyers in Southeast Asia remain hopeful of seeing price relief in the days ahead.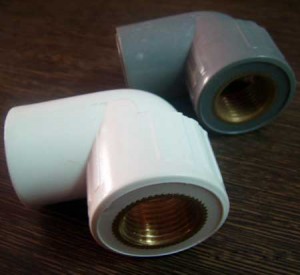 "Indian buyers are moving to stock up now that the monsoon season is coming to an end and we are optimistic that demand in India will remain firm in the coming weeks. On the other hand, buying interest is limited from Southeast Asia, where most of our customers tell us they are waiting to see more offers before making any purchases," a larger trader reported. A trader based in India said that they purchased Taiwanese PVC at a price equal to last week's deal level. The trader commented that demand is picking up in India, adding that they are optimistic about the demand outlook.
A trader based in Taiwan said that they raised their prices by $10-20/ton this week. "Our supplier is planning to implement another round of increases for October due to their upcoming shutdown. We are seeing a good number of requests from Indian buyers as the monsoon season is coming to a close and buyers are anxious to secure some cargoes out of fears of further price hikes in the days ahead."
In contrast, demand from the Southeast Asian market was generally said to be disappointing, with many buyers still hopeful of securing price relief in the coming month. "A number of construction projects have been delayed and this has hurt PVC demand. We are not very hopeful of seeing any improvements in the demand outlook for the next few months," a converter based in Malaysia reported. A distributor based in Malaysia commented that they believe that demand will not be strong enough to permit any price increases in the coming weeks.
A South Korean producer said that they lowered their prices to Southeast Asia by $10-20/ton this week owing to unsatisfactory demand. "Most of our customers claim to be feeling comfortable with their stocks and we believe that demand will not see any major improvement in the coming month as local currencies throughout the region are losing ground against the dollar. We are skeptical about the feasibility of any increases, but we think that prices will remain firm at their current levels since PVC supply will tighten next month as several producers will undergo scheduled maintenance shutdowns," a producer source reported.
A profile converter in Indonesia said that one of their suppliers attempted to lift their prices, but added that they managed to secure some discounts on their deals, according to ChemOrbis. "The depreciation of the rupiah against the dollar has weakened demand and we believe that the rupiah will lose further ground before stabilizing. We are not optimistic about the demand outlook for the fourth quarter," the buyer reported.
A source at a domestic producer said, "Our customers are asking for price adjustments to reflect the weakening rupiah and we struggled to conclude deals at our initial prices. We plan to take a firm stance on our prices as the import market is following a stronger trend and we are facing higher dollar-denominated fuel costs."