March PP deals are being mostly concluded with rollovers in Europe following talk of possible hike attempts over the past couple of weeks as per the pricing service of ChemOrbis. Although small gains were reported in a few cases, most sellers elected to keep their prices steady, delaying their firmer expectations to the upcoming month.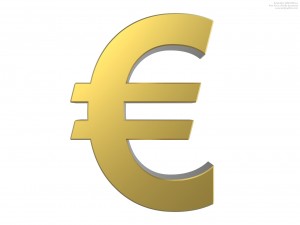 In Italy, a distributor sold out his Central European PP allocation for March with rollovers and added that he is aiming for increases of €20/ton for April. Several other distributors, whose prices form the high ends of the ranges, are still giving offers with rollovers and they are not planning to raise their prices until the end of March as demand is not brilliant.
Done deal levels are pointing to a mostly stable trend on the buyers' side while some increases were also reported, but on the low ends of the ranges. PP availability is not ample as some sellers appear to be holding onto their stocks in anticipation of increases next month. A converter reported paying increases of €20/ton compared to the beginning of the month. Regarding April, the buyer anticipates modest gains of €10-20/ton instead of a rapid upward trend.
Another converter managed to obtain rollovers from his regular West and South European suppliers, but added that he faced difficulty in concluding deals at stable levels as producers claimed to have limited availability. "We think that sellers may seek small hikes in April if demand improves. However, upstream costs are not strong enough to support hike attempts for now," the buyer added. A different converter said that he managed to obtain only half of his usual allocation from his regular supplier with rollovers from February.
A similar trend is observed in Northwest Europe, with mainly rollovers passing on PP deals for March. A distributor in Belgium left his prices unchanged from February, commenting that demand is not encouraging. For April, however, the seller anticipates small increases of €10-20/ton.
According to ChemOrbis, slightly firmer expectations for April are mostly based on the prevailing tightness in propylene availability, which caused feedstock costs to gain some ground. Spot propylene prices on an FD NWE basis climbed by €15/ton on the week. However, Borealis' PDH unit in Kallo, Belgium is expected to resume operations this week which may help ease supply concerns in the region to some extent. The unit, which has a propylene capacity of 480,000 tons/year, was shut in the middle of January for maintenance. Spot naphtha prices on a CIF NWE basis are also slightly higher on the week even though crude oil futures on the NYMEX were traded below the $100/barrel threshold on March 14.