At VDI Plastics in Automotive Engineering 2015 conference, PolyOne Corporation announced the release of its InVisiO Color Inspiration special collection for the transportation industry.
"After the 2014 launch of InVisiO Color Inspiration collections – originally developed for the cosmetics and personal care packaging industry, PolyOne has developed this industry-specific collection to focus on the color palettes most relevant for transportation applications," said Fernando Sanchez, Director, Global Marketing, PolyOne Global Color and Additives.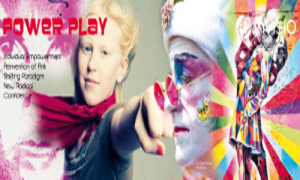 One of the first developments is based on the Divergent Desires trend, which explores the convergence of technology and nature in unexpected and often ironic ways. For example, bio-based polymers help automotive manufacturers achieve their desire for lighter weight parts that still deliver superior performance.
PolyOne has developed colorants that are compatible with these specialty engineered materials.
This special collection for the transportation industry also features the Silver Lining palette. This color collection targets colors for vehicles that attract "Flat Agers", a reference to the fast-growing group of aging-but-fit car buyers who value user-friendly vehicles combined with new, sophisticated design.
Website:  www.adsalecprj.com