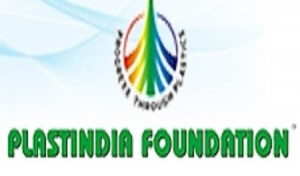 PlastIndia Foundation, the apex body of the plastics industry, is now all set to start its own university at Vapi with an investment of about Rs 150 crore, called the PlastIndia International University (PIU) to offer courses in polymer enginerring.Around 35 acres of land is in possession at Vapi, which houses around 2,000 plastic processing and chemical units. "PIU will be an autonomous institute, and we have tied up with two US-based universities as well, Universities of Massachusettes at Lowell and University of Wisconsin at Madison," said Bipin Shah, president, PlastIndia.
While PIU will offer undergraduate and post-graduate courses, it would, however, start for the time being by offering online courses on skills upgradation. Shah claimed that the online courses will start within the next six months. A unique offering of the university would be that after completing two years at the PIU, a student will have an option to take a test and if qualified can go over to the US to complete the remaining two years of his four-year degree course, Shah explained.
The first four-year degree course to be offered at PIU would be in polymer engineering. PlastIndia also has plans to construct a township around the campus that will have residential facilities for both faculty and students and other amenities. The course fee for a degree course at PIU would be in the range of Rs 2.5-3 lakh per annum."We are also planning to have a Rs 7 crore fund for Indian students at PIU for meritorius and needy students," Shah said.
PlastIndia feels that such an industry-academia collaboration would help to develop new products in the plastics space meeting Indian requirements. The association claimed that at present there is no specialised institute for research & development and design development dedicated to plastics technology and polymer sciences in India.
Currently, around 55,000 units are involved in manufacturing and related businesses in plastics in India and majority of them are located in the Gujarat and Maharashtra belt. While the global per capita consumption is 26 kg per annum (pa), in India it is only around 8 kg pa. The India, plastic industry, therefore, has huge potential to grow, feels PlastIndia.
Shah informed that plastic consumption in India is clocking a 13 per cent compounded annual growth rate (CAGR).Meanwhile, the ninth plastics exhibition and conference will take place at Gandhinagar in 2015. About 600 delegates from 40 nations are expected to participate in the event, which is expected to attract over one lakh visitors.
Source: www.business-standard.com/article/companies/plastindia-foundation-to-set-up-varsity-at-vapi-113051000947_1.html