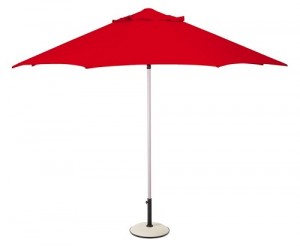 Spot propylene and ethylene prices have been on a firm note since the beginning of February in Europe as per the pricing service of ChemOrbis. On the contrary, costs have been on a softening trend in Northeast Asia. The main factors behind these opposite paths are different demand and supply situations in each region as well as the trends in naphtha feedstock markets.
In Europe, spot propylene and ethylene prices have been steadily rising in line with bullish energy markets and naphtha values says ChemOrbis. NYMEX crude oil futures closed Friday at nearly $110/barrel for April delivery, indicating an increase of almost $7/barrel on the week. The cumulative increase in crude oil prices reached around $13/barrel when compared to the level in the beginning of February. Spot naphtha prices gained almost $35/ton week over week, while they rose $55/ton since early this month.
The spot propylene market in the region recorded gradual increases during the same period amidst firmer upstream costs and healthy buying interest. Ineos declared force majeure on the output from its 440,000 tons/year No. 4 steam cracker located in Cologne, Germany by mid-February which added to the sentiment. The cracker was expected to be offline for almost three weeks. Although the development didn't create a major impact on supply so far, availability may be limited in March, some market sources commented. Spot propylene prices rose €70/ton week over week and surged by €125/ton on FD NWE basis since early February. European sellers already aim for three digit increases on their March monomer contracts due to the jump in spot propylene and naphtha markets as per the pricing service of ChemOrbis.
Similarly, the spot ethylene market steadily gained ground on the back of higher crude oil and naphtha prices. Negative cracker margins tempted sellers to lift their spot offers on a weekly basis during the month. Other reasons behind the firm trend were counted as supply disruptions stemming from cold weather conditions in much of Europe and Ineos' cracker shutdown. Market sources commented that buying interest outpaced limited spot availability recently. Spot ethylene costs increased by €25/ton on FD NWE basis over the past week while they rose by a total €110/ton from the levels in early February. Constantly rising spot prices will create an upwards pressure on March ethylene contract settlements.
However, the sentiment in Asian monomer markets has been mixed since a couple of weeks now amidst weak demand from downstream markets and high feedstock prices. Spot propylene prices softened by $20/ton on FOB South Korea basis since last week and they fell by $45/ton compared to February 1. Some market sources commented that prices may not have any further room to go down given firm energy and naphtha prices. Spot naphtha costs gained $20/ton during the past week says ChemOrbis.
Spot ethylene offers in Northeast Asia have lost ground by $15/ton with most of the fall occurring towards the end of last week. The total drop reached almost $80/ton with respect to early February. The softening was attributed to weak demand as most buyers are rather quiet owing to lack of active buying interest from the downstream PE market.
On the other hand, several crackers in South Korea and Japan will be under maintenance starting in March and April. These shutdowns, which will last between 3 weeks minimum to 40 days, may bring supply and demand back into balance in the coming term as per the pricing service of ChemOrbis.