Teknor Apex Produces in Singapore a Range of Compounds Already Proven in a Wide Diversity of Applications—from Sporting Goods to Writing Instruments to Housewares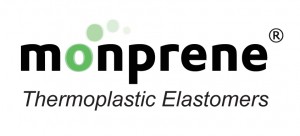 SINGAPORE, December 18, 2013: Asian manufacturers of consumer products now have access to a range of thermoplastic elastomer (TPE) compounds whose unmatched versatility make it possible to enhance the appearance, utility, ergonomics, and shelf-appeal of a wide array of merchandise, it was announced today by Teknor Apex Asia Pacific Pte Ltd.
A global restructuring of TPE brands by Teknor Apex Company has combined all compounds for consumer product applications under the well-known Monprene® brand, which now embraces a much broader portfolio of TPE technologies that provide a vast array of consumer values. These Monprene compounds are produced at Teknor Apex facilities in Singapore, the United States, and the United Kingdom. As part of its introduction of the expanded Monprene range, Teknor Apex has created a new logo for the Monprene brand (attached).
Monprene compounds range from super-soft to hard and tough, from water-clear to brilliantly colored opaque, and from dry-to-the-touch to high-tack and resilient. As a custom compounder, Teknor Apex has developed such specialty Monprene formulations as ultra-soft clear gels for shoe inserts and personal care items; tough formulations for demanding applications such as caster wheels; "wet-grip" compounds for non-slip performance; and unique skin oil-resistant grades for pen barrels and mobile phone accessories. Existing applications of Monprene TPEs include hand tools, infant care products, kitchen utensils, personal hygiene items, sporting goods, wheels and casters, writing instruments, soft-touch over-moldings, and many other consumer products.
"Unlike TPE compounders that focus on a single chemistry and push that product into the marketplace, Teknor Apex uses a 'polymer-neutral' approach, providing the specific compound that is precisely the best one for the target application in a particular global region," said Elliott Pritikin, senior marketing manager for the Asia Pacific region. "The breadth of our product portfolio also enables customers to purchase multiple compounds from Teknor Apex, obtaining the logistical advantages of single-sourcing as well as access to our company's decades of experience in consumer product and other markets."
The design possibilities opened by the Monprene range of TPEs provide many ways for manufacturers to build into their products the added consumer values that make them stand out in the competitive retail marketplace, according to Mr. Pritikin. "There are two sources of this versatility—the wealth of TPE polymer chemistries that Teknor Apex draws on in custom-formulating Monprene compounds, and the worldwide technical resources that we maintain to support customers in application development and process engineering."
The technical staff at Teknor Apex Asia Pacific operates laboratory facilities for formulation development, color matching, and application engineering. Working closely with similar Teknor Apex facilities in the U.S. and Europe, Teknor Apex Asia Pacific supports customers from concept through application development to process optimization.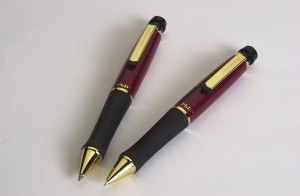 As the most diversified compounder of TPEs, Teknor Apex can formulate Monprene compounds based on any of four broad polymer families: 1) styrene block copolymers, including styrene-butadiene-styrene (SBS), hydrogenated styrene-butadiene-styrene (SEBS), and hydrogenated styrene-isoprene/butadiene-styrene (SEEPS); 2) thermoplastic vulcanizates (TPVs); 3) olefinics, including blends of polypropylene or polyethylene with olefinic TPE or with olefin block copolymer (OBC); and 4) bondable TPEs that can be over-molded or coextruded with many polyolefin, styrenic, and engineering resins.
The Thermoplastic Elastomer Division of Teknor Apex Company is the most diversified manufacturer of TPEs, offering broad product families based on six generically distinct polyolefin, styrenic, and vulcanizate chemistries. Headquartered in Pawtucket, Rhode Island, U.S.A., the division compounds TPEs at eight locations in the U.S., Europe, and Asia and is an international supplier to the appliance, automotive, construction, medical-device, wire and cable, and other consumer and industrial product industries. Other plastics businesses of Teknor Apex include the Bioplastics, Nylon, Specialty Compounding, and Vinyl Divisions and Teknor Color Company. Visit www.teknorapex.com.