Some of the Middle Eastern producers revealed fresh PE offers for September to Southeast Asia this week with the recent levels representing rollovers from August as per the pricing service of ChemOrbis. The main supporting factor behind this common pricing policy was PE supply limitations, which helped producers to feel free from stock pressure in spite of lower upstream costs in Asia. In addition, overall activity in the region is anticipated to improve in several countries considering the approaching end of the rainy season and upcoming preparations for Christmas Holidays in China.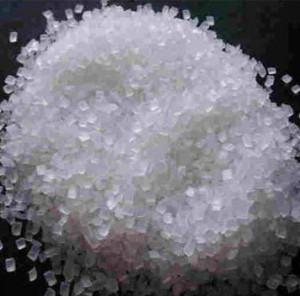 A Middle Eastern producer reported announcing rollovers for September shipments of HDPE and LLDPE film cargos to various Southeast Asian countries. "We decided to keep our offers flat from August since demand is not that strong for now but we don't have large quantities either given an ongoing technical problem at our plant. Our allocation is less than normal," a source at the producer commented. They heard that some suppliers are offering more competitive prices to Indonesia but they cannot match these prices given their thin margins. A trader confirmed the producer's supply issues and noted, "Despite the problem at their plant, they can allocate 80% of the required quantity to us."
A second Middle Eastern producer also started to offer September shipments cargos for HDPE film, b/m and LLDPE at unchanged levels from the previous month. "Based on our last customer visits, we felt that most buyers have a good numbers of orders while they have low inventories on hand. Plus, there is not much PE supply in general which would keep the market steady," a source at the producer stated. Many converters that export their end products mentioned that they started to prepare for the year-end and Christmas holiday as their products need to be shipped out by November and demand should revive as a result, according to the source. He further added, though, that demand is not so great in Vietnam where buyers turned to prompt materials to avoid the risks of long distance PE cargos.
Meanwhile, a plastic bag and container manufacturer in Malaysia who received new HDPE and LLDPE film offers from the producer commented, "Our Middle Eastern suppliers rolled over their prices for next month and we elected to source material from the region given the absence of our local producer for the last months. We still feel that prices have some room to soften due to lower crude oil and naphtha costs."
A shopping bag maker in Vietnam confirmed receiving rollovers from two Middle Eastern producers and added that one of those sources doesn't have HDPE availability for September. A trader agreed, "The supplier rolled over their LLDPE offers but is not able to supply HDPE." Another trader is not willing to cut their prices given a lack of HDPE from the same producer while he plans to replace a small quantity of PE to avoid risks since energy costs reached the lowest level in a year.
A trader in Vietnam received mostly stable offers for LDPE, LLDPE, HDPE film and injection grades from a Middle Eastern major. "We believe that prices are still high and we plan to wait for a while more before purchasing considering the recently softer local levels," he noted.
According to ChemOrbis, a trader in Thailand received stable LLDPE and HDPE film prices from a different Middle Eastern supplier. "Although we expected a relief in new offers, our supplier said that they didn't face any pressure to soften their prices thanks to limited PE availability," he highlighted. Players in the country expect buyers to gain some confidence about the future outlook now that a new Prime Minister is in place and the rainy season will soon be over.