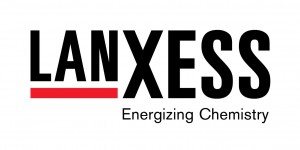 Lanxess posted lower earnings in the first quarter of 2013 due to expected weak market environment, particularly in the tire and automotive industries.First quarter sales were down by 12% year-on-year to 2.1 billion euros, mainly due to lower volumes and fallen selling prices. The agrochemicals business as well as the company's strong position in the growth region of Asia became the stabilizing factors in the first quarter."We are not immune to a sharp drop in demand, but we are responding to it proactively as always," said Lanxess' Chairman of the Board of Management Axel C. Heitmann.
At the start of the year, the company already initiated temporary facility shutdowns in the Performance Polymers segment in line with its proven policy of flexible asset and cost management. Now additional measures are planned in the Performance Chemicals segment.
"These measures are not merely designed to achieve short-term savings. We aim to raise the competitiveness of our international sites in this segment for the medium and long term," he said.Sales declined by double-digit percentages in all regions except for Asia Pacific, where sales remained roughly at the same level year-on-year at 530 million euros. This region's share of Group sales rose to 25%, from 23% in the prior-year quarter.
In Asia, Lanxess Greater China reported sales of roughly 256 million euros in the first quarter of 2013, down 2.6% versus the year-ago period. "Soft demand in the second half of 2012 has continued into 2013. Our performance polymer business, which serves the automotive and tire industries, experienced a drop in volumes and prices.  This development was mainly due to a decline of export business, for example to the European Union from Chinese tire makers," explains Chien Ming Cheng, CEO of Lanxess Greater China.
For the second quarter, LANXESS anticipates a slight improvement in business. "The weak demand from the tire and automotive industries persists, but customer destocking is slowing down," said Mr Heitmann, "The market environment will remain weak and volatile with low visibility persisting. We nevertheless expect an economic improvement in the second half of this year. Asia, particularly China, will perform substantially better, whereas market conditions in Europe will remain difficult."
Source: http://www.adsalecprj.com/Publicity/MarketNews/lang-eng/article-67004743/Article.aspx