Former unit Technical Rubber Products business is divided into Keltan Elastomers (KEL) and High Performance Elastomers (HPE)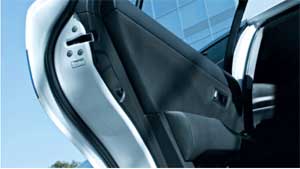 The business unit Technical Rubber Products (BU TRP) was divided into two separate business units. Since January 1, 2013, Keltan Elastomers (whose main product is the monomer ethylene-propylene-diene – EPDM) started its activity as an independent business unit under the name of Keltan Elastomers (KEL). The rest of the product portfolio of TRP (NBR, HNBR, EVM and CR) is now part of Business Unit High Performance Elastomers (HPE).
With the acquisition of DSM's business Keltan in May 2011, the unit TRP significantly widened its EPDM business line to create by far the largest of all business lines. LANXESS has also strengthened its position as a leading supplier of special purpose rubbers. "The success in the strategic development of EPDM to transform us into a global market leader and the specific characteristics of all businesses in the former TRP demanded this division into two business units," says the former global leader of BU TRP, Guenther Weymans .
Specific requirements of business
Weymans took command of BU Keltan, which is based in Geleen, the Netherlands. About 600 employees based there and also in Marl (Germany), Orange (United States), Triunfo (Brazil) and Changzhou (China) will work with BU to its EPDM elastomer products. The main applications are EPDM hoses, seals, belts and polymer additives.
Jan Paul de Vries, who was in charge of the business line EMEA Advanced Materials Business Unit High Performance Materials (HPM BU), now is the global leader of BU HPE, which will be headquartered in Cologne *. About 900 employees based in Leverkusen and Dormagen (Germany), La Wantzenau (France), Orange (United States) and Nantong (China) will focus on specialty rubbers and high performance. Unlike BU KEL, whose business focuses exclusively on a single product, EPDM, BU HPE is responsible for four different grades of rubber and a product portfolio more diversified. "The reorganization will enable us to meet the very specific demands for both business units much more efficiently," explains Weymans.
To make even better use of synergies in the future, about 100 employees of the existing TRP Technical Service Center in Dormagen and Test Center of Polymer Leverkusen – with its subunits in Qingdao (China) and Geleen (Netherlands) – passed for group function of Innovation and Technology (GF INN), also on January 1, 2013.
Source…http://blogdoplastico.wordpress.com/2013/01/16/lanxess-divide-sua-unidade-de-negocios-de-produtos-de-borrachas-tecnicas/