Annual capacity since 1963 increased fivefold to 150.000 metric tons

Production counter shows 4 billion kilo or 120 million rubber bales

Past ten years investment of 250 million Euro in Zwijndrecht
Cologne/Zwijndrecht – The visit of LANXESS board member Rainier van Roessel on December 17th in the butyl rubber plant of LANXESS in Zwijndrecht, Belgium, rounded off the activities to celebrate its 50th anniversary.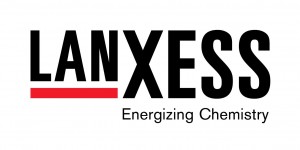 Half a century after the production start in 1963 the yearly capacity is multiplied by five up to 150.000 metric tons. The LANXESS Group invested more than 250 million Euro in Zwijjndrecht, for capacity growth but also in a new energy plant and in two pilot plants.
On the left river bank in Zwijndrecht, in what once was a polder in the docklands of the Antwerp harbor, Polysar Belgium started the construction of the plant in 1962.With 163 employees and 3 reactors the plant had a startup capacity of 30.000 metric tons. In the night of November 21st, 1963 the very first butyl rubber was produced.
Meanwhile the counter moved forward to the incredible production figure of more than 4 billion kilograms of butyl rubber on the anniversary date. Whilst the rubber is pressed into bales or blocks of 34 kilo, that makes a total of 120 million pieces.
Butyl rubber is mainly used for the tire production. Modern radial tires require an inner liner made of halobutyl rubber, which helps keep tire pressure constant for longer because of its impermeability to gases, thus saving fuel and reducing CO2 emissions.
Other applications for butyl rubber are protective clothing, shoe soles, adhesives and chewing gum. Its impermeability to gas and resistance to chemicals have also proven valuable in vehicle air conditioning systems and tank linings.
Since 2004, the butyl rubber plant is part of the LANXESS Group, the world leader in the production of synthetic rubber. The past ten years LANXESS invested more than 250 million euro in Zwijndrecht, with a capacity increase of 25 percent.
Investments were not only done in production and efficiency in recent years, but also to enhance the sustainability of the plant. One of the major projects was the construction of a new energy plant, a CHP or Combined Heat and Power plant, which delivers steam and electricity to the plant.