Continuing worldwide demand for its innovative solutions has led food packaging specialist KM Packaging Services Ltd to strengthen its commercial team with the appointment of a new Business Development Manager.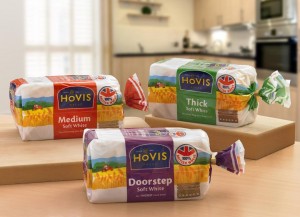 Keir Davidson joins KM from global leader in fasteners, Velcro Industries, with over six years' experience gained within flexible packaging manufacture and the supply chain. Keir worked closely with major packaging machine manufacturers and flexible film producers across Europe, supplying closure systems to a number of food sectors including fresh and frozen produce and confectionery – dovetailing perfectly with KM's core customers.
Keir has a proven track record in sales development across the UK and Europe through organic growth of customer accounts, as well as maximising new business leads. Building on his additional experience in technical product development, Keir's responsibilities at KM will include a focus on maximising opportunities in the chilled and convenience food markets, initially in the UK and Europe.
Keir commented: "Over the past few years I've become more and more involved in the packaging industry and have been fascinated by some of the recent technological developments. I was keen to develop my career directly in the sector and working with KM is a great opportunity to be at the forefront of clever new initiatives in flexible packaging."
KM Packaging commercial director Graham Holding added: "Interest in our products – especially our innovative new Superguard Oven film – from customers throughout the world has grown so rapidly that we needed to strengthen our commercial team in order to deal effectively with all the opportunities. Keir will be a real asset to the company, bringing fresh thinking as well as significant experience in business-to-business packaging sales.
KM Packaging has an international reputation for product development, constantly launching innovative, high-performance new packaging products that help to revolutionise the food packaging industry. For more information visit www.kmpack.co.uk.