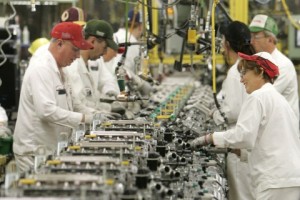 The Japan Automobile Manufacturers Association (JAMA) launched its redesigned website (www.jama.org). The interactive site offers an improved, user-friendly platform and new features including an enhanced system for accessing industry data and publications.
The new site boasts a modern design featuring original infographics to accompany JAMA's reports highlighting the positive economic impact of Japanese automakers on the US economy, says the Association. Among these reports are the recent findings that Japanese auto manufacturing facilities and dealer networks support an estimated 1.36 million private sector jobs in the U.S. and contribute to US$85 billion in annual compensation for American workers.
Besides, the new design reflects the association's mission to provide support to Japan's automobile industry while educating users on relevant issues and essential information regarding the fourteen manufacturers of passenger cars, trucks, buses and motorcycles that JAMA represents.
"We are excited about this launch and the information that our site now offers the public," said Ron Bookbinder, General Director of JAMA USA. "The new design allows users to learn more about Japanese-branded auto manufacturers on an attractive, easy-to-use platform."